This year, SEGL launched SEGL Ambassadors, a graduate-led program to strengthen the School and its graduate network. Among other responsibilities, SEGL Ambassadors are taking a lead role in creating a special 10th Anniversary book that we will publish in October.
We sat down with SEGL Ambassadors Muniyat (Muni) Choudhury (Fall '18) and Campbell Streator (Fall '12) to discuss their time at SEGL, what they're up to, and their plans for the future!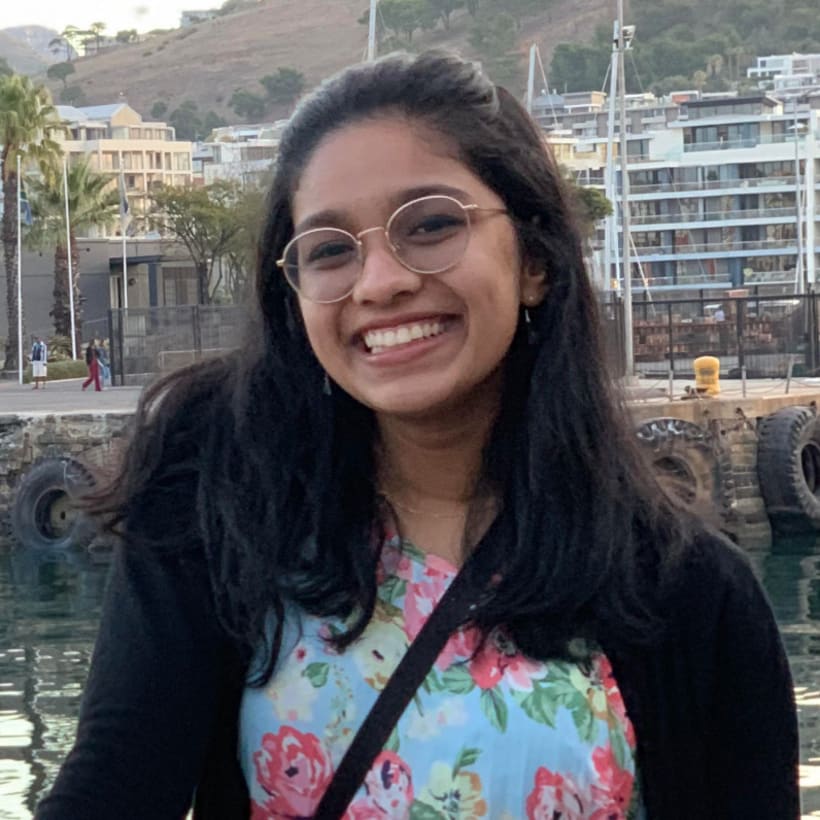 Q: What motivated you to become an SEGL Ambassador?
Muni: My introduction into the SEGL community was as an accepted student at the NYC event in 2018. I was immediately greeted by numerous alums offering me warm smiles and welcomes. I felt like I belonged and that I had people who knew what it was like to be a "SEGLette" and who would be there if I needed advice or guidance. I wanted to become an SEGL Ambassador because what characterizes the community is not just its Capitol Hill dorms or its amazing teachers, but the strong bonds that we all form because of our shared experience. Just as I will never "cease from exploration," I will never cease being a part of SEGL.  It has become a part of me.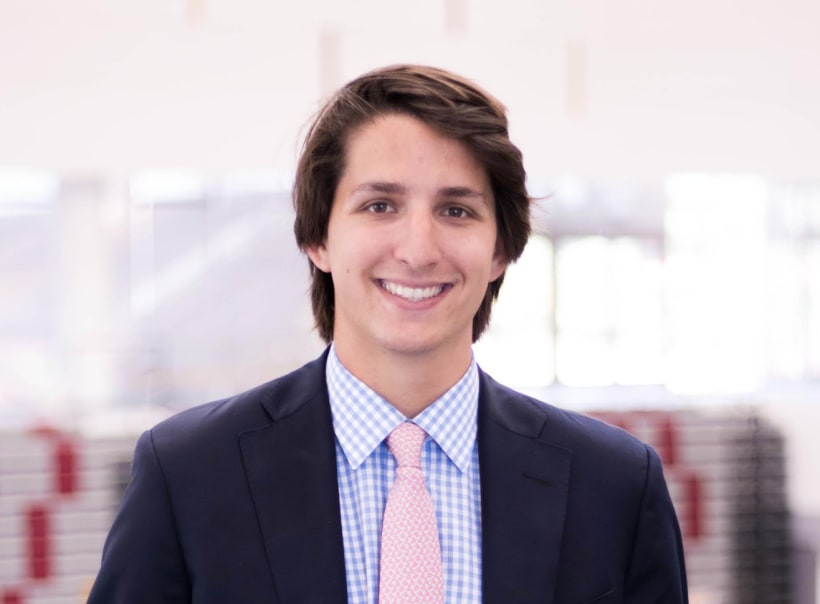 Campbell : The SEGL community is full of amazing people and I wanted it to be easier for graduates to stay in touch with each other and the School. As we start to have more and more graduates out in the world, I think it's important that the community be able to take advantage of the connections across classes and the School be able to tap into all of the extraordinary work being done by SEGLettes everywhere.  The SEGL Ambassadors program was a way to help make that happen.
Q: Looking back on your time at SEGL, what's one moment during the semester that caused you to change?
M: The semester was filled with many activities that caused us all to become a tight-knit group by the end of 15 weeks. However, the most impactful moment for me was my Odyssey. Positioned perfectly right before our fall break, it was an opportunity to reflect on how we've grown as students, leaders, and people. The three questions that we were asked ("What gives your life meaning?" "What gifts do you bring?" and "Who do you want to become?") were thought-provoking, to say the least. One of the first things we are told at SEGL is to promote an environment of shared vulnerability. I had thought that I was doing that, being vulnerable with others and supporting my peers. However, I hadn't realized that I wasn't being vulnerable with the person who mattered the most: myself.
C: One afternoon, we were sitting in the academic facility breaking down our conversation with a speaker, and, as always, Noah was going around the room letting us provide our thoughts. I raised my hand, provided my point, and the conversation continued until Noah asked if there were any last points. I raised my hand again, eager to contribute to the conversation again, and Noah picked me. When I starting by saying that I'd already spoken and offered someone else the chance to talk, my classmates actually started clapping. That moment may not have been the catalyst in an effort to be a better listener and to grow out of being someone who felt the need to fill time with my own words, but it certainly crystallized the need to continue doing so. In the long run, that speaker and our follow-up discussion were far less significant to my growth as a student, friend, and leader than my classmates' friendly but unsubtle reminder that there can be as much value in listening as there is in talking. It's a lesson I've tried to remember ever since.
Q: What is your proudest accomplishment since SEGL?
M: Before SEGL, a classmate and I had been working on a proposal for two years to recognize Eid al-Fitr and Eid al-Adha, the two major Islamic holidays, as no-school holidays at my school. After multiple meetings with the Head of School, the Administration, and the Board of Trustees, the proposal was passed this April! This change, which will go into effect in the 2020-2021 school year and forward, will also recognize Lunar New Year as a no-school holiday. Although I will graduate before the holiday will be recognized, I am glad that Nightingale-Bamford School is setting a precedent for private schools around New York City by legitimizing often underrepresented and overlooked religions and valuing the diversity of its student body. I am proud that people like me can see a part of their identity be respected.
C: The work I'm doing now! I'm working as the program director of Every Vote Counts, a student-led, non-partisan organization dedicated to increasing voter turnout and improving voter access. On a day-to-day basis, that means supporting college chapters that seek to be hubs of civic engagement on campus. I manage and work with a network of more than 500 college students all over the country, and I love getting to work with committed students who remind me of my fellow SEGL graduates.
When I was first trying to sort out what I wanted to do after I graduated from college, I was looking at more traditional two-year programs, and would never have guessed that I'd be the only full-time employee at a start-up nonprofit. But, as I thought more about it and an opportunity became available (with the help of another SEGL graduate), I remembered Noah's hope that we all "lean into discomfort" and realized the opportunity I had was exactly the kind of uncomfortable one that would challenge me to grow.
Q: Can you tell us about a time since SEGL where you took what you learned here and applied it to the real world?
M: One of the best lessons I learned at SEGL is that there is not one type of leader. I can be a big-L leader by taking charge of a group project, being the head of a club, or being a part of student government. I can also be a little-L leader by helping out on a project, organizing an event, or being a dedicated member of a community. I have applied this to the real world by acknowledging the fact that you don't always need to be one type of a person, either a "Supportive" or a "Driver," an "Expressive" or an "Analyst." Everyone is capable of being a different type of leader in different situations. For me, this means taking opportunities I usually wouldn't have taken that allow me to be a big-L leader once in a while.
C: One of the first things I learned at SEGL was the importance of finding a way to work with peers that have different leadership styles. Whether it's as Drivers or Expressives, big-picture dreamers or detail-oriented workers, or any other difference in style and approach you might come across in the classroom or office, it's essential to find a way to communicate and work together across those differences. While it's always a work in progress, the lessons I learned about how to do that at SEGL continue to help me every day.
Q: What are you up to now and what's next?
M: I am a rising high school senior and the Student Council President of Nightingale, a position that I am eager to fill. I hope to accomplish my Social Venture Project of creating an Interschool Committee for Religious Inclusivity to foster dialogue on religious inclusivity and hopefully spread Nightingale's policy changes to other private schools around the city.
C: As I mentioned before, right now I'm working as the program director at Every Vote Counts (EVC). As for what's next, I'm not sure exactly. My plan is to see my work with EVC through the 2020 election, and then to use that as an inflection point about what to do next. I do plan to go back to school at some point; I just have to figure out when.