Since our first fall semester, SEGL has shared a traditional Thanksgiving feast on the last night before Thanksgiving break. It is a time to come together as a community, to reflect on the semester, to look toward the end of our time together, to celebrate the end of the year's biggest stretch of school days without a break, and–of course–to eat.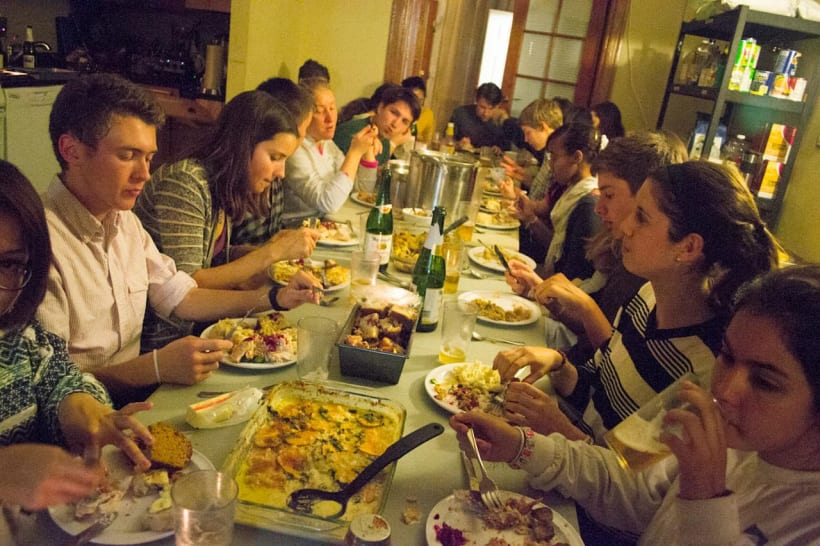 We gather together in the residence hall, with sweet and savory smells wafting all around us, and each community member offers gratitude for something before we sit down to a boisterous feast.
This year's feast included roast turkey; mashed potatoes; stuffing; gravy; cranberry sauce; brussels sprouts; sweet potato-cheese casserole; biscuits, savory tarts with parsnips, sweet potatoes, and goat cheese; three sweet potato pies; and sparkling cider.  (Everything but the cider was homemade…Noah made the pies and Chelsea did the rest!) The evening was punctuated by laughter, second and third helpings, a few tears (the semester is almost finished, after all), and a spontaneous group delivery of the St. Crispin's Day speech from Henry V.
Happy Thanksgiving and see you for the semester's home stretch!