Each semester our students tackle a variety of challenging case studies.  Each case study focuses on a different issue, gives students new background knowledge, and requires new skills.  Each case also includes a culminating assignment; a chance for students to demonstrate what they have learned.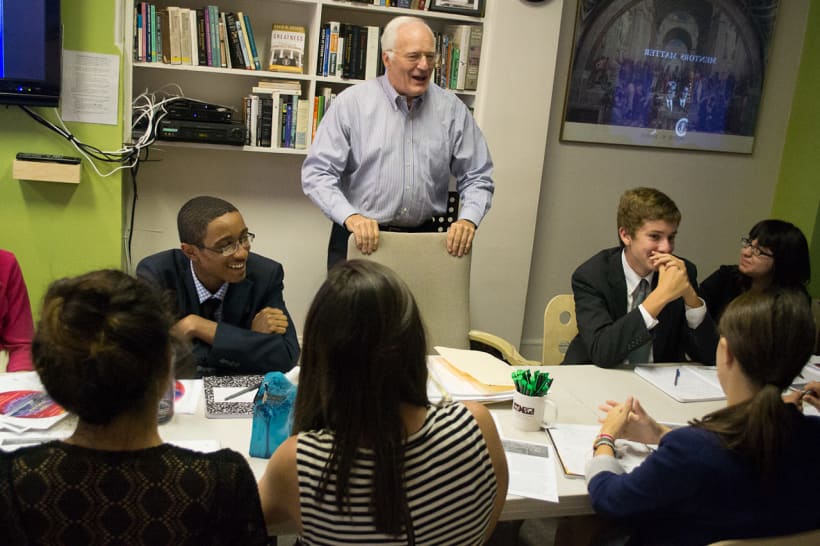 One of my favorite culminating assignments is the "Master Class," in which a distinguished SEGL guest walks students through a particularly complex situation.  These Master Classes have become traditions at SEGL, and our first of the Fall 2012 semester featured former Nixon White House official Egil "Bud" Krogh. Krogh, whom the students soon come to call "Bud," first visited on Wednesday to share lessons from his life of service to our country.  Krogh, known to historians as the Director of Nixon's White House Plumbers, writes about that life in Integrity: Good People, Bad Choices, and Life Lessons from the White House. His stories included the now-famous tale of Elvis Presley's visit to the White House (Bud, Elvis, and Nixon were the only officials in the Oval Office that day), a cautionary tale about the fat content in the hot dog, a story about his intuition and a potentially-racist Supreme Court nominee, and, of course, an insider account about the break-in at Dr. Lewis Fielding's office in the wake of the release of the Pentagon Papers.
Each story was designed to help students remember one of their most important take-aways of the semester: Krogh's "Integrity Zone" decision making matrix.  The diagram helps students recognize when their decisions might be affected by internal and external threats to Integrity (for example, "groupthink," "pressure for results," and "arrogance").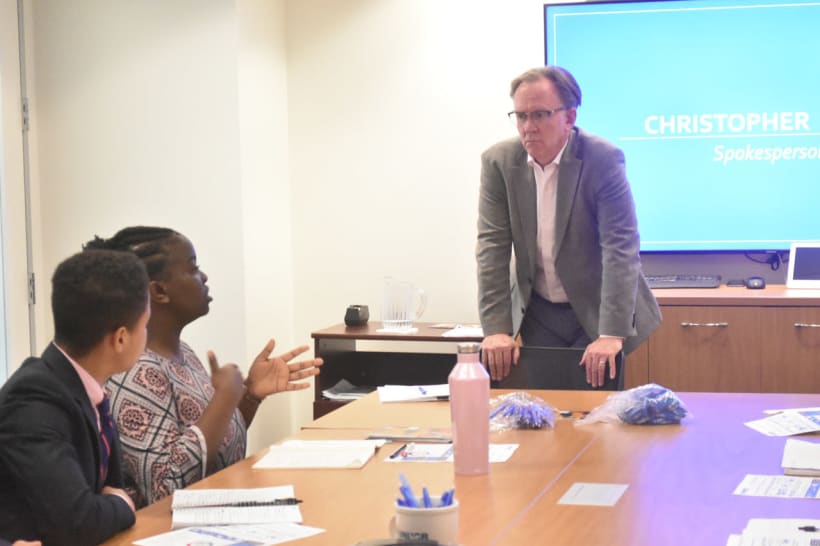 On Friday afternoon, Krogh returned for a two-hour master class.  The class featured a particularly complex, life-and-death case study (please ask the students for more information–we like to keep the subject secret so that future SEGL students can experience the case study as brand new) from Krogh's work at the White House.  Taught like a law school class, with lots of "cold-calling," the session featured articulate and divergent views, happy laughter, and a satisfying conclusion.
The Master Class with Krogh ended our first case study on ethical decision making.  We hope the students are able to refine, expand, and apply what they have learned in these sessions to future case studies and to their life choices.  Next up: our case study on leadership in times of crisis, in which we will investigate three different responses to the 1994 Rwandan genocide.  Stay tuned!