At Family/Homecoming Weekend 2017, SEGL Founder and Head of School announced a Summer 2018 pilot program in London that is designed to lay the groundwork for a year-round London campus.  Why should SEGL expand?  Why London?  What would such a program look like?  Read "The Case for SEGL in London" (and find out how to join our efforts) below!
why expand Segl?
SEGL is a school, and it is also a movement.  A movement to shape better leaders: leaders who are internationally aware and ethically strong.
Yet each year our movement turns away too many outstanding applicants.  
Each future leader we do not serve is a lost opportunity, at a time when we need better leaders more than ever.
We need to reach more young leaders. The time has come to expand.
Since our 2012 Phase II Business Plan, we have shared countless conversations with trustees, faculty, students, graduates, parents, sending school leaders, and donors.  Those conversations have taught us that best way to grow is to replicate what we already do so well: an intimate, semester-long program for intellectually motivated students who represent the diversity of the United States.
Those conversations have also taught us that the best place for us to expand is abroad: to inspire young intrepid American leaders in the world's most important and compelling cities.  
And they have taught us that London is the best location for our first satellite campus.  For example: 
London is one of the top ten safest world capitals, overseeing one of the world's most stable governments.
London is English speaking, eliminating a key barrier to launching our first overseas campus.
London has key free speech protections, allowing students and faculty to explore ideas freely.
London is a nexus of global power, with easy access to international decision makers.
London and the United Kingdom are at the center of dozens of fascinating case studies which can enrich our curriculum.
London provides an ideal jumping-off point for once-a-semester expeditions onto the European Continent.  
It is not enough to create one of these schools: there are far too many challenges and far too many students who want to overcome them.  Our London campus is only the first next step. We aim to create an international network of SEGL campuses; a global ethical leadership movement.  
This summer, we are piloting our London campus with a five-week Ethics and Leadership Institute.  This pilot program will help lay groundwork for a permanent London campus.
Key Questions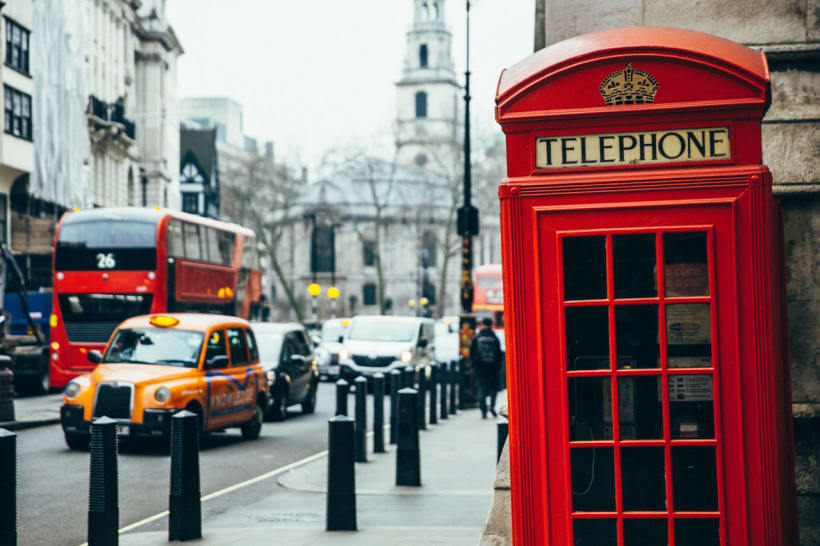 Why expand to international sites, rather than expanding our DC program or opening sites in other U.S. cities?
First, international expansion is mission-aligned.  Yes, Washington, DC represents the "best possible opportunity" in the United States to create ethically strong, internationally aware leaders.  But international locations far outpace most other American cities as ethics and global leadership teaching labs.  International capitals allow students to see key issues from another cultural point of view.  They are home to government, business, NGO, and other leaders from around the world.  And they push students beyond their intellectual and interpersonal comfort zones, which increases their retention of information and development of key leadership skills like empathy.
Second, international expansion will also attract more applicants.  Tomorrow's future leaders are increasingly looking globally for meaningful intellectual and interpersonal experiences.  A safe, inspiring semester in Beijing or London is a far more compelling proposition than a semester in San Francisco or Boston.  Our sending schools, in particular, tell us that one of SEGL's biggest selling points is unparalleled access to the world's leaders.  Though one can find such leaders in many cities, international capitals offer particularly compelling opportunities on this front.  
Third, international expansion will attract better teachers.  The opportunity for a teacher to live and work in exciting international locations will be a major selling point for the most qualified faculty members our nation has to offer.
Fourth, international expansion can be more cost effective.  Choosing international sites strategically, while keeping the same tuition across the SEGL network, may provide important budget relief for our Washington, DC site.
Fifth, international expansion does not preclude other forms of expansion.  Though we are convinced international expansion is the best first step, future long-range plans might include, for example, an SEGL campus in the Bay Area, or a second DC-based campus.
Why not simply expand the size of the DC-based program?
24 is the "magic number" in DC.  If we accept more than 24 students, we would need to alter many of our signature learning experiences considerably.  We would not have access to many sites (for example, State Department conference rooms or Congressional offices) because our number would exceed capacity. And we would not be able to assign the same challenges to students (for example, writing collaborative speeches for Lissa Muscatine) because presenting to guest speakers would take too long.  Finally, we would need to move to new academic and residential headquarters.
Will expansion harm the quality of your DC program?
We will not start international expansion until our DC program is secure.  In particular, we first need to secure and renovate our residential building, and execute a plan to recruit and retain more long-term, outstanding faculty and administration.  However, each of these goals is within our reach. 
Why start the first international program in Europe?
Europe is the most compelling location for our first international campus.  In 2015-16, we studied 8-10 global "semi-finalist" cities, ranking each on factors like safety, curricular opportunities, freedom of speech, financial viability, and attractiveness to potential SEGL families.  Europe is comparatively safer than any other continent, the opportunities to study key ethical, leadership, and global questions are obvious, and several of its most important cities would be immediately attractive to potential applicants.  Choosing a location where English is widely spoken and where dissenting views are protected would limit potential complications and maximize opportunity. Though more expensive than other areas, Europe offers us the greatest opportunity for stable, lasting success.
Why not educate local students, rather than American students?
SEGL's mission is to educate American students. This is also our area of greatest expertise.  Our locations abroad, however, should make our program accessible to any local student who can adapt to the American school system, and allow the opportunity to pursue local education programming during SEGL's summer recess.
Program Outline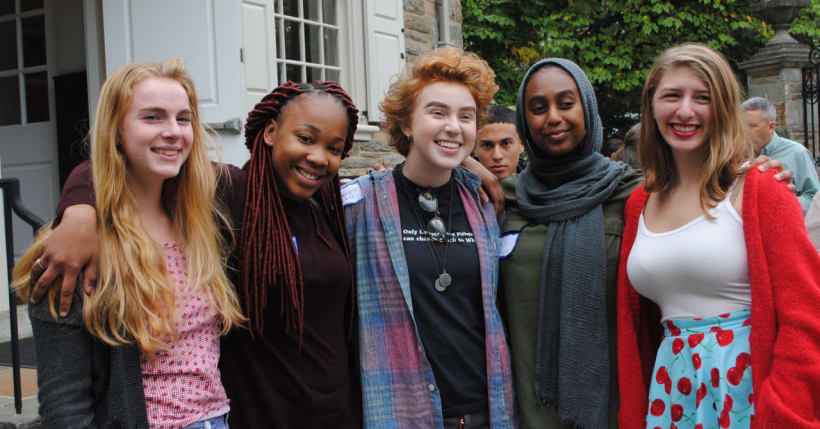 Students
As with SEGL's DC-based program, each semester of SEGL in London would enroll a small number of high school juniors who have shown outstanding character, promise for leadership, and scholastic ability. In DC, a class size of twenty-four students best facilitates meaningful interaction with high-profile speakers, discussion-based classroom learning, student-teacher interaction, and community building among the students.  Especially in a new campus' opening years, a somewhat smaller cohort (for example, 12-16) may prove more effective in London.
Any student who attends an American educational institution in the U.S. or abroad (or whose school is able to make suitable arrangements) would be eligible to apply in their sophomore year.  We also recognize that SEGL in London would be particularly attractive to a new audience: American expatriate families.
In selecting students for participation in our European campus, we should uphold our commitment to creating a learning community of exceptional racial, socioeconomic, and geographic diversity.
Faculty
Recruiting an outstanding faculty who can carry forward SEGL's mission and values will be essential to the success of SEGL's European expansion. The school must not only recruit great teachers, but also provide incentives for them to stay.
Nine full-time employees (or the equivalent) will oversee the initial program. As is the case with SEGL in DC, faculty members will have a number of responsibilities, including teaching, dorm supervision, advising, and administrative roles. This number is in line with current semester programs of the same size, as well as our DC program.
A small leadership team (a Director, Academic Dean, and Residential Dean) will direct SEGL in London, overseeing all elements of the school's programs and operations.  Together with SEGL's board, SEGL's Founder and Head of School will oversee this team, making occasional site visits as necessary.
Faculty members will teach a full load of honors-level junior year courses, including English, Comparative Government and Politics, Pre-calculus, Calculus AB/BC, Chemistry, Physics, Spanish, French, U.S. History, and Ethics & Leadership. We may also employ part-time language teachers.  (Once our network of sites is in place, we will likely consolidate teachers of small courses—such as Calculus and French—so that these students take online videoconference classes from teachers in centralized locations.  This will limit costs and facilitate cross-site communication.)
A small number of additional staff will assist in school operations. For example, a chef will provide healthy meals to our students and a business manager will liaise with our current business team.
Curriculum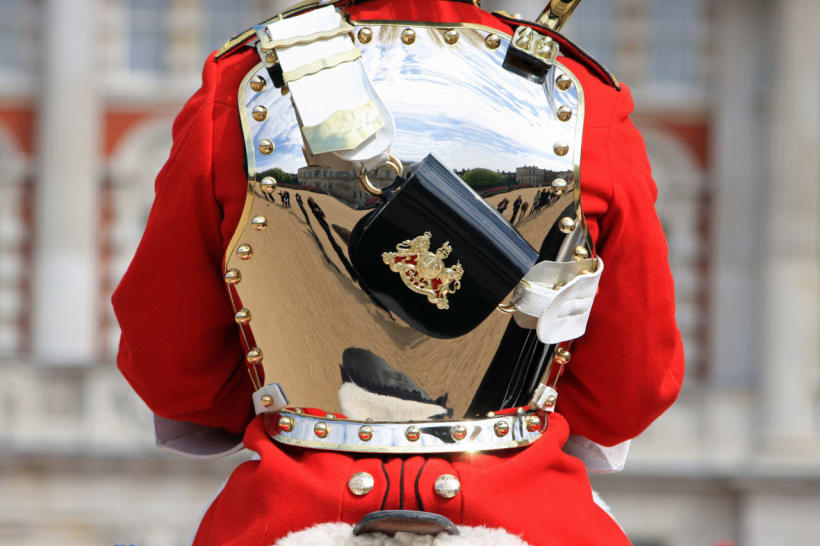 The curriculum of our semester in London will closely mirror our DC program. While teachers will adjust the specific content of the curriculum to fit a European context, our core pedagogical approach will be the same.
As in Washington, the academic program will center on SEGL's signature Ethics and Leadership course. Though the context is different, the goals of the Ethics & Leadership course will remain firm: First, to introduce students to ethical, critical thinking, and to develop this skill using current national and international events as case studies; second, to develop students' leadership skills, including public speaking, debate, constructive activism, and understanding of group dynamics.
Students will draw upon their European context to explore critical challenges facing global leaders today; for example, the future of NATO and the European Union, the refugee crisis and challenge of assimilation, and Europe's relationship with the United States.
These case studies, and the leaders and institutions with whom we will partner in Europe, will provide a learning experience equally as powerful as our DC-based program. The success of the Ethics & Leadership class does not depend upon a particular location, but rather on the quality of the ethical challenges students explore and their access to people and institutions engaging with these challenges. While students will explore national and global issues through a European lens, they will develop the same core ethical leadership capacities as students in DC.
Furthermore, by expanding to different locations, we will offer our students the unique opportunity to explore ethical challenges from the perspective of different places and cultures. This adaptability is a promise we make to our students: that the skills they gain at SEGL will equip them to be ethically strong and internationally aware leaders, regardless of where their paths take them.
The success of our DC semester and international summer programs (in Cuba, Paris, Pretoria, and Rwanda) give us confidence that the SEGL model will translate successfully from Washington to London and to other global cities around the world. Indeed, expansion will allow us to make not just DC but the world our SEGL classroom. What better way for students to shape themselves into leaders who are ethically strong and internationally aware?
Housing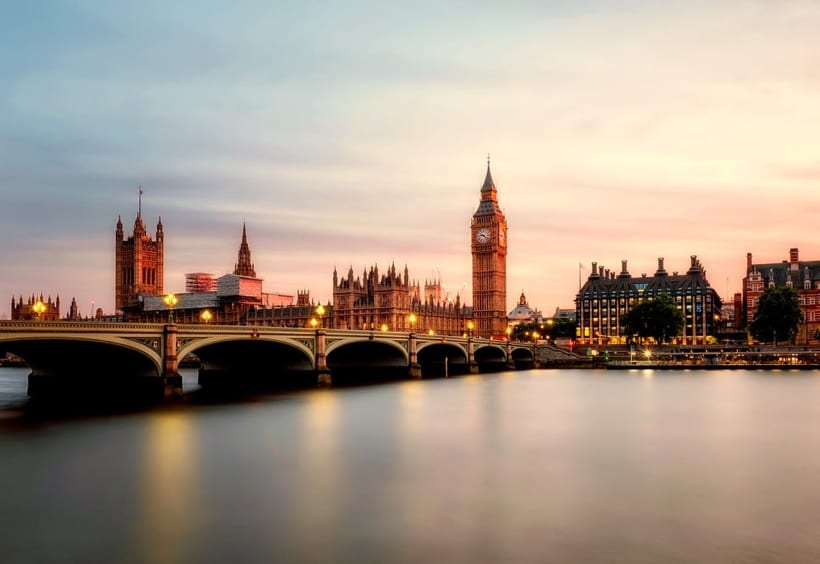 Europe is home to countless study-abroad programs that successfully provide housing to a wide range of young people.  Our preliminary research has confirmed that we can secure safe, appropriate housing for less than the cost of our (pre-residential purchase) DC program leases.
Our housing in the Maida Vale neighborhood of London this summer is one of many attractive options.
Next Steps
Fundraising: $500,000 in start-up funding will pay initial housing, administrative, and faculty training costs, and supplement the School's start-up financial aid budget.
Housing: Securing affordable, safe, long-term housing and study space will help ensure a viable program.
Hiring: Hiring an experienced administrative team will provide important leadership for the program's launch.
Pilot program: On track for Summer 2018!
For more information, please contact london@schoolforethics.org.