In the last 25 years, no one has better symbolized Washington's ethics challenges than Jack Abramoff.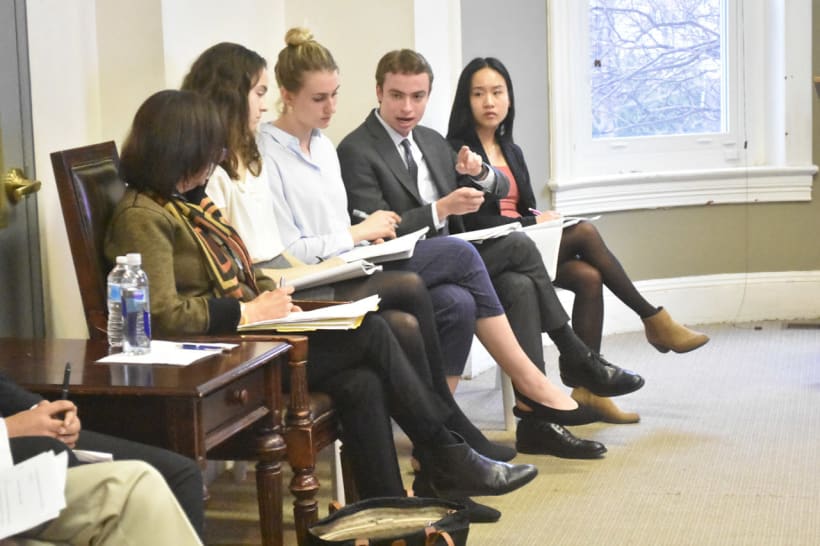 The former top lobbyist dominated the news in 2005 and 2006 for his leading role in Congressional scandals involving fraud, corruption, and tax evasion.  He spent four years in jail and recently published his memoirs, Capitol Punishment, in which he explains his choices and the culture that facilitated his malfeasance.
This week, SEGL students spent 90 intimate minutes with Abramoff, listening to his story and asking pointed questions.  Abramoff's self-effacing humor and the students' respectful tone created a constructive dialogue, and Abramoff called the students' questions better than those that professional interviewers usually ask him.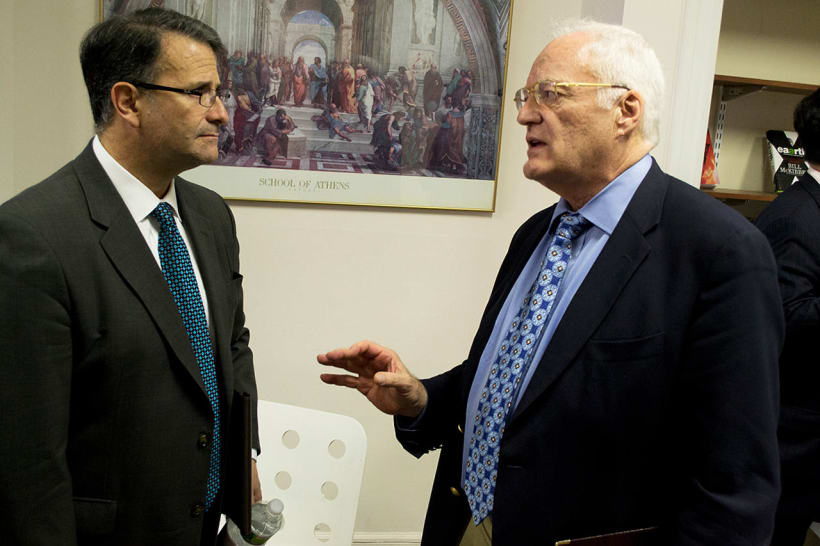 Afterwards, the students asked themselves tough questions.  How do you know that someone is truly regretful?  How do you make amends for unethical behavior?  Can you ever accept too much blame?  Does everyone deserve a second chance?  The discussion was made richer by the presence of SEGL "Golden Mug" winner and favorite guest speaker Bud Krogh, who faced similar questions during the Watergate Era.  Comparing the two men's paths was a compelling exercise, and seeing the two men meet and shake hands struck many students as nothing less than an historical moment.