Last Friday marked a turning point in SEGL history. For the first time, SEGL is running two semester programs simultaneously: one in Washington, DC, and one in Johannesburg, South Africa, on the campus of the African Leadership Academy. Our opening week has been extraordinary, and the months leading up to our students' arrival were packed.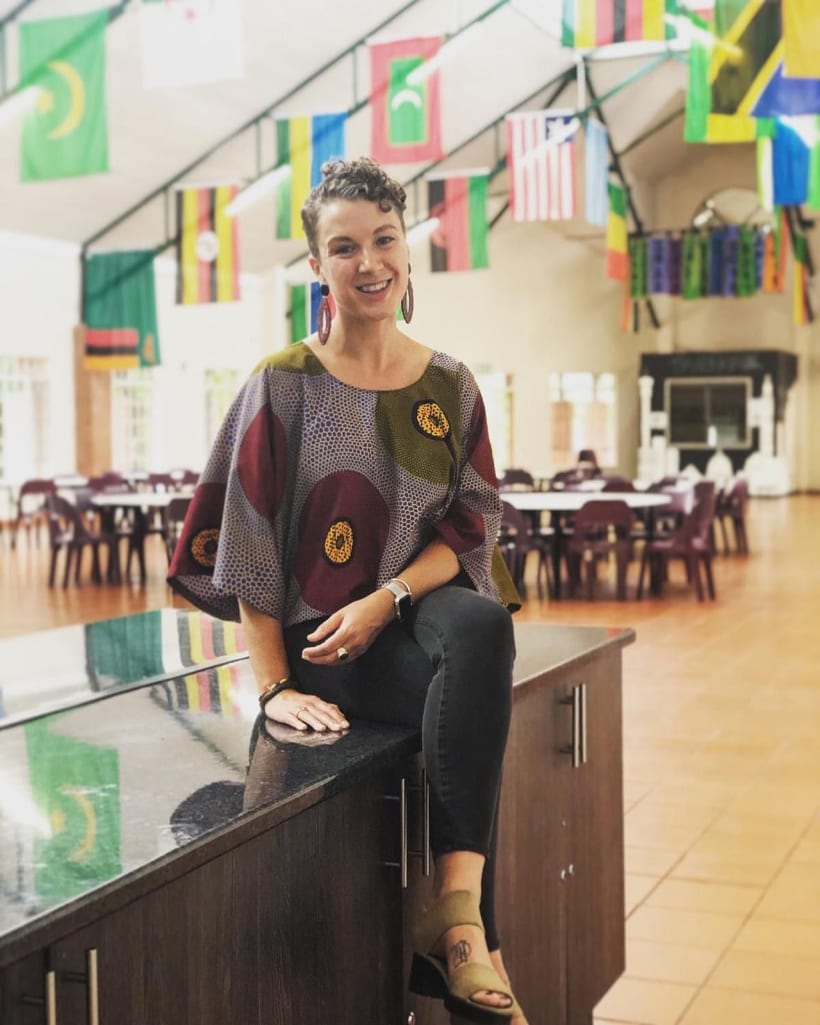 Over the past few months, three SEGL faculty members have been "on the ground" in Johannesburg: Brendan Buckland (just returned to SEGL after a Master's Degree at the prestigious Klingenstein Program at Teachers College, Columbia University), Shizuha Hatori (who joins us from our DC campus), and I have been busy planning the academic and extracurricular experience for "SEGL at ALA" students. Dozens of ALA faculty will partner with us both inside and outside the classroom to ensure our students have, as our mission statement says, "the best possible opportunity to shape themselves into ethical leaders who create positive change in our world."
At the same time, we immersed ourselves into the ALA community. We taught: I joined the Writing & Rhetoric department, and Brendan and Shizuha are part of the Entrepreneurial Leadership team. We were advisors: Each of us had a group of 6 advisees from across the African continent. We sponsored extracurriculars: I worked with the campus a cappella group; Brendan helped a group of students start a comedy club. We assisted in the dormitories: Brendan and Shizuha served as "hall master" and "hall mistress" (ALA's equivalent of RAs). As a result, we have learned a lot, including that some things are universal: I'm proud to say that my banana bread recipe is holding up on the African continent!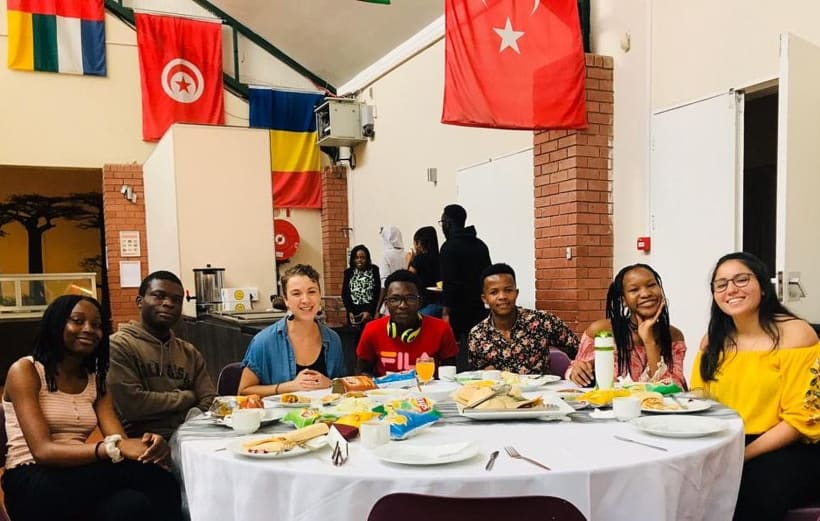 Many things about ALA students remind us of SEGL. Perhaps the most SEGL-like time of year is "Seminal Readings," a block of days in which the whole school pauses and reads what ALA faculty, over many years, have determined to be essential texts. This happens three times each year, and we had our second session earlier this month. The Year Ones–whom Brendan, Shizuha, and Mairéad all advise–read texts by Plato, Stanley Milgram, Nadine Gordimer, Horace Miner, and Nawal El Sadaawi. (Imagine how electrifying it was to watch a group of motivated African students discussing Plato's Allegory of the Cave, which SEGL English students have been reading for over a decade!) After a week of intense discussions, we conclude Seminal Readings with a fancier-than-usual "seated meal" in our advisory families.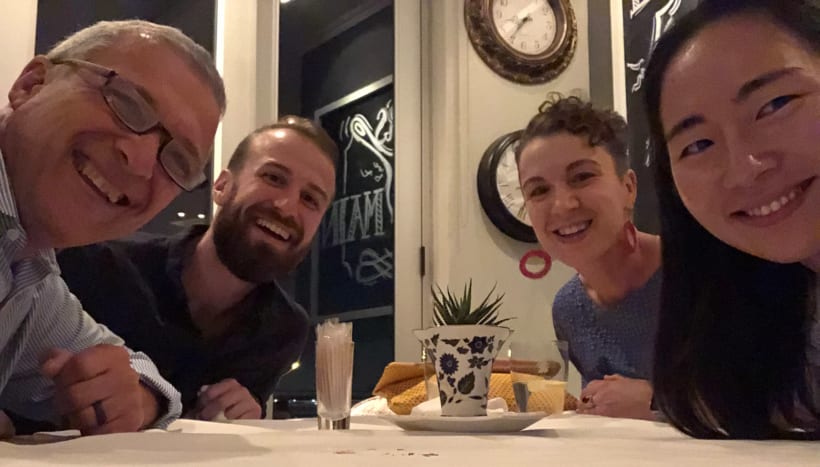 As we build the Ethics & Leadership curriculum around case studies that take advantage of our surroundings, we are considering ways to incorporate some of our beloved guest speakers from DC into the curriculum. We recently had dinner with Carl Wilkens (a longtime SEGL favorite who was the only American to stay behind during the 1994 Rwandan genocide), and we are putting together a case study that compares the post conflict reconciliation processes in Rwanda and South Africa. We will, of course, also consider the U.S. role in each.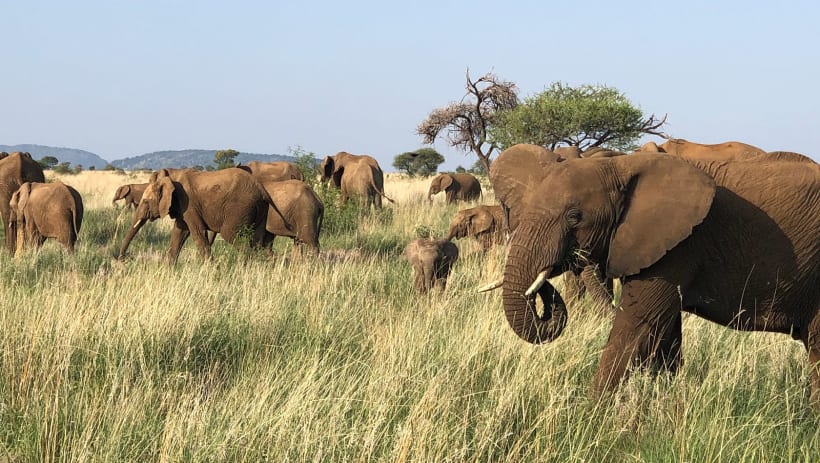 We are also looking forward to exploring Johannesburg (and other parts of South Africa) with our cohort. Unlike our DC program, the SEGL at ALA students will remain here for the full semester, without a Spring Break at home. We are currently planning what Spring Break will entail; there will be a few days of learning about different parts of our city, and a few days to see some of South Africa's incredible nature.
Though the experience has already been extraordinary, all three of us know it is only just beginning. This place, and our new cohort of students, are poised to enhance our mission and increase our impact. We can't wait!
We are so grateful to the SEGL community for its support these last few months and cannot wait for the semester ahead.
Warmly,
Mairéad O'Grady Associate Head of School for External Affairs Director of SEGL at ALA
P.S. You can follow our progress on SEGL's blog, where we'll be writing weekly posts about the semester! Oh, and you can try out my banana bread recipe below:
Mairéad's Banana Bread
1.25 cups flour
1 tsp baking soda
1 tsp salt
1/2 cup butter
1 cup sugar
2 large, ripe bananas
2 eggs
Preheat oven to 350 degrees. In a large bowl, beat together softened butter and sugar until blended. Add in bananas and eggs; mix until smooth. In a separate bowl, combine dry ingredients, then mix into large bowl. Grease a bread pan with butter, then sprinkle in flour and tap the sides of the pan until it is coated. Pour batter into pan and bake for 45 min-1 hour, until a fork/knife inserted in the middle comes out clean.