In this newsletter's SEGL Spotlight, Tamiya Fowler (F`17), Y-Binh Nguyen (F`12) Archer Biggs (S`14, pictured above, far right, in journalism simulation costume), and Chloe Kellison (Summer `16), share what it was like to return to SEGL as teaching fellows, how SEGL has shaped who they are today, and what's next for their lives.
Tamiya is from New York and is entering her junior year as a Business major at Howard University. Y-Binh is from An Giang, Vietnam and grew up in Massachusetts; they also joined SEGL's South Africa summer expeditions in 2013, 2014, and 2015. Archer is from Colorado and Paris and will pursue his teaching degree at the University of Cambridge this fall. Chloe is from New York and is entering her junior year as a Public Policy major at Pomona College.
Q: Why did you decide to work as a teaching fellow at SEGL?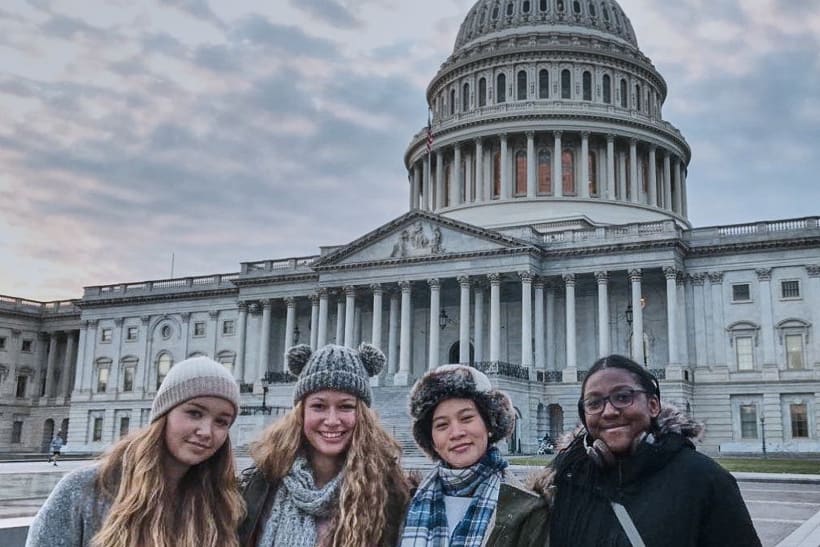 Tamiya (far right, during her SEGL semester): This community gave so much to me as a junior in high school. I was still trying to find my identity and I was very inexperienced in the professional and political world. Working for SEGL is a way for me to give back to the community that helped me explore my identity.
There was also this inquiry I had as a graduate of this program: is there a possible benefit to the students because I am a college student and have been in their shoes? Could that benefit the way students interact with faculty overall? I understand their emotions because I've experienced a lot of those same emotions myself. Having someone there to process it all, and be able to give advice might help build faculty and student connections.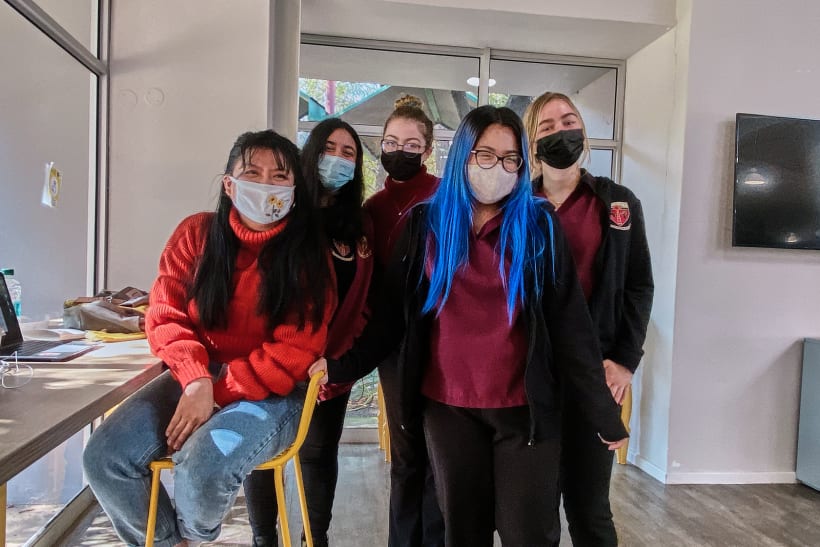 Y-Binh (far left, with SEGL at ALA students): To be honest, it was a spur of the moment decision. I asked if I could chaperone SEGL at ALA Spring 2021's flight to South Africa, since my younger sister would be attending. At the same time, a position opened up that aligned with my interests in teaching and mentoring students.
I have also had an affinity with South Africa since attending SEGL's service learning trips there, and have been volunteering and interning with the Mamelodi Initiative (mamelodi.org) since 2013. I thought it was a perfect chance to escape the cold New England winters and reconnect with friends in South Africa and with SEGL.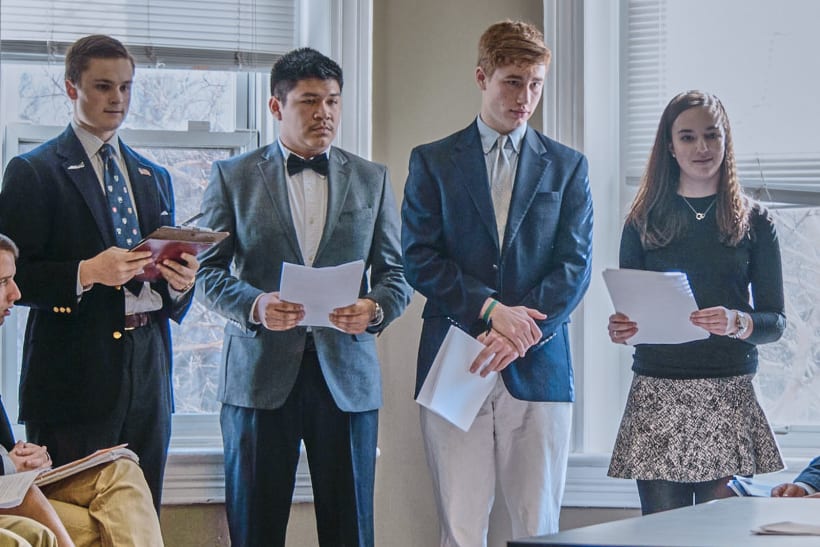 Archer (far left, during his SEGL semester): I remembered a few tips from SEGL. "Don't try to be clever. We are clever here. Just be kind, a little kind." I also remembered another one. "The best learning happens in an atmosphere of shared vulnerability."
I also appreciated that everyone at SEGL knows the school mission, and everybody works together towards a common goal. We all pick up slack and volunteer extra time because we want to give highly motivated high school juniors the best possible opportunity to shape themselves into ethical leaders who create positive change in our world. I would not be here if the school did not fearlessly decide to run in-person during the pandemic. I am thankful to everybody who made that happen.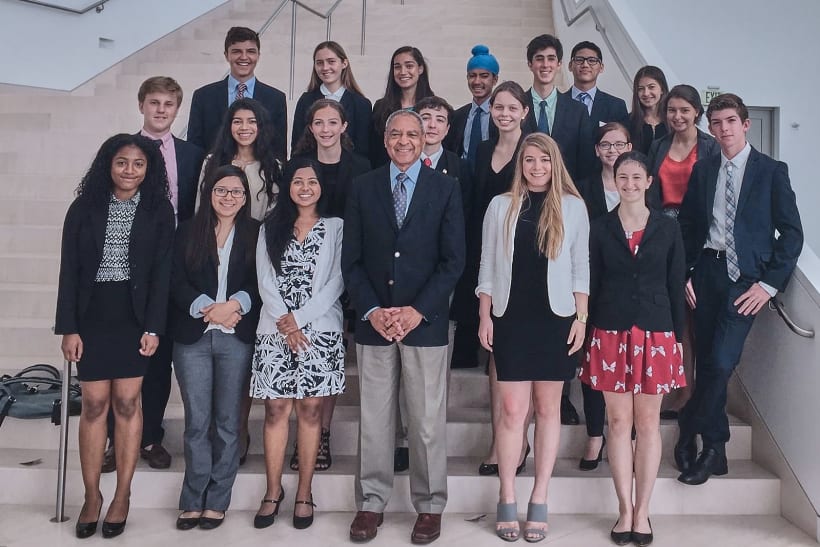 Chloe (pictured back row, 2nd from left during her SEGL semester): When I was a student at SEGL I had very strong bonds to the college-aged students who were working as RAs, and I entered this semester hoping to fill a similar role for current students. SEGL was a turning point in my life, largely because the faculty created an environment where I was fully supported to take risks.
The graduate faculty members during my semester played a pivotal role in ensuring everyone felt at home and supported at SEGL, and ever since I graduated I always kept the idea of returning to SEGL in my mind. When I decided to take this year off from college due to the pandemic, it felt like the perfect opportunity to come back and fulfill this goal I've had ever since I was 16-years-old.
Q: What was your biggest learning? Any surprises?
A: I learned that students, no matter how cool, cannot beat the faculty in basketball. And that my colleague Eli Skelly was always good for 20 points.
C: As I've worked on the Ethics and Leadership team I've realized how important it is to present information to students in a non-partisan, unbiased way. As a student I did not fully understand why faculty members abstained from voicing their own political beliefs, but now as a faculty member myself, I've come to understand why this is an integral aspect of the SEGL education. Over the course of the semester I've gotten to see the critical thinking that takes place when students are not taught what to believe, but given the tools to go about solidifying their beliefs, backing up their opinions with fact, and identifying their own ethical principles.
T: It's been very informative to be able to work on the logistics of SEGL. Planning events from Proms, Beach Trips, COVID-Testing trips, and Birthdays. Being able to be a part of all that it takes to keep this school running every day is an amazing feeling.
Y: Teaching is extremely difficult, and often you do not see the fruits of your labour. One of the biggest lessons I've learned is that we are just starting to plant seeds as a semester program–and it isn't about harvesting the sowing, but about giving that seed the best chance to grow, hopefully into lessons that students can carry with them in the future.
Q: Has your perspective of SEGL changed?
C: When I was a student at SEGL I knew that all the faculty cared very much about every student but I didn't realize until working here just how much effort goes into supporting each student's well-being and growth. I have never been a part of a school community that values the whole student more and it's been inspiring to see all the behind the scenes care that goes into every detail of the semester.
Y: Being on the teaching side is definitely different. I realized how student-centered SEGL's approach to learning is and have grown a greater appreciation for the work that went into crafting my SEGL experience in the Fall 2012 semester.
T: Thinking about SEGL from a faculty point of view has humbled me, honestly. The amount of work, especially with the pandemic has shown me all that goes into making SEGL happen daily. Being a faculty member allowed me to see how much we can add to this program as well – to continue to be innovative and challenge our curriculum, mindsets, and protocols so that we can truly be an evolving community.
A: I realized the students are way more valuable than I thought we were when I was a student!
Q: What is your proudest accomplishment since graduating from SEGL?
Y: I am the first in my family to graduate from university–but it's not that fact in and of itself, it's the ability that I've gained to make different choices in my life. As a child of immigrants and American War in Vietnam refugees, it's easy to see how grappling with not having choices is suffocating. My ability to choose differently for myself transcends generations.
A: I taught a class of first graders in San Jose, California, through AmeriCorps. All of the effort I put into making students' day better translated into concrete results. I read so many children's books to pick stories that would engage them. I eventually wrote and illustrated a book for them. First, I made a bunch of coloring pages. I loved seeing kids color in my own drawings. Then, I wrote them a little story about a rhinoceros who was big and terrible and played rugby but wanted instead to be a poet.
C: A couple years after I graduated from SEGL, I spent two summers working at NowThis News and by my second year I was producing videos every day. Originally, producing videos was not a part of my duties as an intern, but I was able to prove my ability to keep up in the newsroom and consistently meet deadlines. At NowThis I was able to pitch stories about topics I thought needed to be highlighted in the media, and then determine how to present them in a truthful, non-partisan way. Working with different sources and hearing about how my videos changed their lives had a profound effect on me and made me feel as if I had the ability to create change in a large, meaningful way.
T: My biggest accomplishment since graduating from SEGL is starting my business, Mia's Good Smells. I have created a business that prides itself on telling stories and uplifting voices with our products. Attached to each product is a story. The story is meant to correlate with the overall scent and feel of the product. The story could also highlight how I made the fragrance. Overall, my mission is to validate and empower
Q: Can you tell us about a time since SEGL where you took what you learned here and applied it to the real world?
C: SEGL taught me the importance of doing research before a debate and how to hold my ground in a disagreement which has proved to be useful in just about every aspect of my life. I came to SEGL from a high school where everyone held nearly identical political beliefs. I was not used to having to defend my opinions to someone who vehemently disagreed with me. During our 2nd Amendment case study, Noah heard me share my beliefs and immediately started playing devil's advocate and pushing back on them. In the moment I struggled to keep up and was unable to back up my statements with facts. I went back to research what I was saying and learned that in order to present a compelling argument, I have to be confident in my background knowledge. I attribute this lesson to this particular moment and my time at SEGL in general, and I know it has made me a better student and advocate for the issues that are most important to me.
T: Overall, the biggest tool that SEGL gave me was learning how to be an advocate. Learning how to advocate for myself and others is a skill that I will continue to work on. However, since graduating from this program, I've learned how to allow myself and others to show their best selves in difficult situations. Also, just being able to stand up for myself as a Black woman in a world where I've never truly been a priority. I appreciate SEGL for unlocking that power in me.
Y: Learning to advocate for myself was key. As a low-income, queer person of color I've had to fight a lot of battles to have my voice heard. SEGL had me face to face with folks from backgrounds completely different than mine, often times saying things that undermined my existence and the existence of my family in America. As painful as that process was, I learned how to prepare for those hard conversations, how to look towards growth in myself, and how to tackle things head on.
A: I learned I can always trust SEGL graduates in the real world. I visited lots of SEGL friends in college, and this Winter I went on a ski trip with SEGL friends. They always have fascinating perspectives on the problems that face the world, and it is fascinating to see them apply their SEGL education to create positive change.
Q: What are your plans for this summer? And after your SEGL internship/fellowship?
A: After finishing up my SEGL fellowship, I will be moving to England to pursue my teaching degree from University of Cambridge.
C: I will return to Pomona College and continue to study public policy analysis. After graduating in two years, I plan to go to law school and pursue a career in constitutional law.
T: I will be interning as well as opening Mia's Good Smells. I'm excited to showcase my entrepreneurial mindset and marketing expertise. After my SEGL fellowship, I will be finishing up my last years of college at Howard University and getting ready to start my career.
Y: I plan to focus on my creative writing over the summer, helping out at my favorite local latinx-owned bookstore café: El Taller (http://eltallerarts.com/), making art, growing fruits and veggies, and building community. You can find more about my writing journey here: https://y-binhnguyen.com/