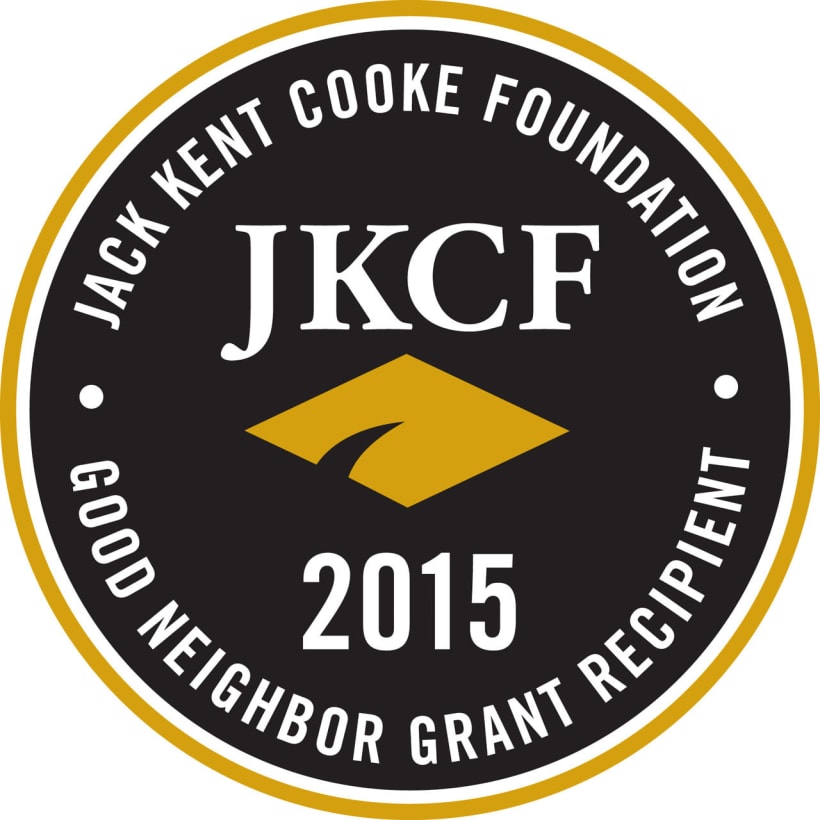 The Jack Kent Cooke Foundation has awarded The School for Ethics and Global Leadership (SEGL) one of nine 2015 Good Neighbor Grants, SEGL Founder and Director Noah Bopp announced today.
The $35,000 grant is the first major contribution to SEGL's new Greater DC Scholarship Fund.  This fund will enable the school to provide ongoing scholarships for outstanding SEGL students from the Greater DC area.
"The Cooke Foundation values inspiring and building leadership and believe strongly in SEGL's work," said Cooke Foundation Executive Director Harold O. Levy. "Since 2009, 15 of our students in the Foundation's Young Scholars Program have participated in SEGL onsite and online programs, and we are delighted our funding will support the participation of more high ability low-income students who would not otherwise have access to such high quality academic programs."
"We are particularly honored to receive this award given our longstanding relationship with the Jack Kent Cooke Foundation," Bopp said.  "Since SEGL's first year, Jack Kent Cooke Young Scholars have made enormous contributions as members of our student body and graduate community.  We are thrilled that this award will make our relationship even stronger."
"The goals of our Greater DC Scholarship Fund and the Jack Kent Cooke Good Neighbor Grant program are remarkably similar," said Mairéad O'Grady, SEGL's Director of Admissions and Financial Aid.  "We both want to do right by our local community.  I am delighted that this grant will spearhead SEGL's efforts to do just that.  We look forward to the contributions that these students will make to the greater DC community and to our world."
To learn more and to contribute to the Greater DC Scholarship Fund, please visit the SEGL website at www.schoolforethics.org or contact SEGL Director of Development Elysia Hulings at elysia.hulings@schoolforethics.org.
About the Good Neighbor Grant Program
Established in 2012, the Jack Kent Cooke Foundation's Good Neighbor Grants program aims to support local nonprofits whose values and mission align with the foundation's commitment to ensuring low-income students thrive in school and beyond.
About SEGL
SEGL is a selective, rigorous, semester-long academic program for 24 motivated high school juniors who represent the racial, socioeconomic, and geographic diversity of the United States. Each semester the program selects 48 students who have shown outstanding character, promise for leadership, and scholastic ability and provides them with a unique curriculum that emphasizes ethical thinking, leadership development, and international affairs.  www.schoolforethics.org
About the Jack Kent Cooke Foundation
The Jack Kent Cooke Foundation is dedicated to advancing the education of exceptionally promising students who have financial need. By offering the largest scholarships in the country, comprehensive counseling and other support services to students from 7th grade to graduate school, the Foundation is dedicated to ensuring high-performing, low-income students have the support necessary to develop their talents and excel educationally. In addition to its scholarship programs, the Foundation provides grants for innovative, high-impact initiatives that benefit such students. By doing so, the Cooke Foundation seeks to use its resources to end the Excellence Gap, the disparity between the number of low and high income students who reach the top levels of academic performance. Founded in 2000, the Foundation has awarded $130 million in scholarships to 1,900 students and over $80 million in grants. www.jkcf.org