Spring has finally vanquished winter in DC, and as the cherry blossoms start to bloom something else is starting to flower at SEGL: a new set of capstone social venture projects.Our three main capstone projects–the ethical Credo, the collaborative policy document, and the social venture business plan–are key to the SEGL experience.  Students tackle the social venture business plan first (next week we launch the policy document experience; Credos are delivered at the end of the semester).
Some of the students will expand and improve existing ventures (see, for example, madibanani.com), but most will create from the ground up.  All will gain important lifelong skills (and, perhaps, a nice college admissions boost!).
This semester we are again honored to welcome our social venture coach, Joe Weinstein, who works directly with our students over the course of the semester to prep them for their capstone.  Weinstein spent years at the Bill & Melinda Gates Foundation as a global health program officer and now is the Senior Director for Strategy and Operations at Arabella Advisors, a leading consulting firm for philanthropic donors.  He also advises Georgetown University's Global Social Enterprise Initiative (he has an MBA and M.S., in International Affairs, from Georgetown).   In short, he has an enormous amount of experience determining what makes a promising venture.
Our first social venture week put the students into four groups of six.  Each group visited a different DC social initiative (the Whitman-Walker Clinic, So Others Might Eat, BUILD Metro DC, and the Capitol Hill Arts Workshop) as representatives of the imaginary "Alvin Fridie Foundation" (yes, that's Alvin, our science teacher!).  They researched each organization to determine strengths and weaknesses given the Fridie Foundation's mission and criteria for funding.  These four groups then divided into six new groups of four.  In each of these new groups all four members had visited a different venture.  And so the debates began: which organization had the soundest finances?  The biggest need?  The strongest leadership?  The best prospects for scalability?  Each group could choose only one organization.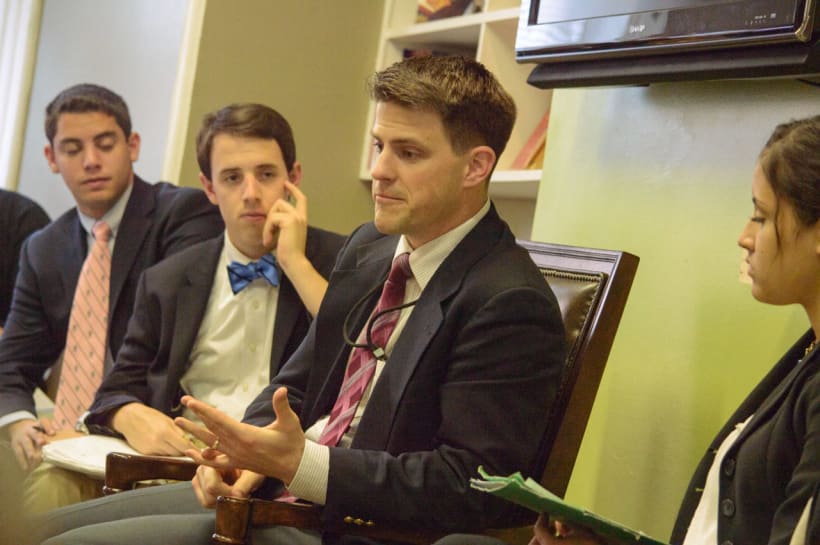 On Friday we reworked our schedule due to Weinstein's illness: for the first half of Ethics and Leadership class the students learned meet-and-greet survival skills (everything from "How do you make a successful elevator pitch?" to "How do you get out of a conversation with someone who won't stop talking?").  For the second, we welcomed Rob Anders, a former Army Ranger and platoon leader in Afghanistan who is the author of Winning Paktika: Counterinsurgency in Afghanistan.  Anders was the chief liaison to the highest ranking Afghan leaders in Paktika province during his tour in Afghanistan, among other distinctions. He took the students through an engaging step-by-step encounter with the enemy that forced students to use their ethical critical thinking skills and answer the question: *How do you respond to enemy fire when your commanding officer has instructed you to "win the war without killing a single person"? *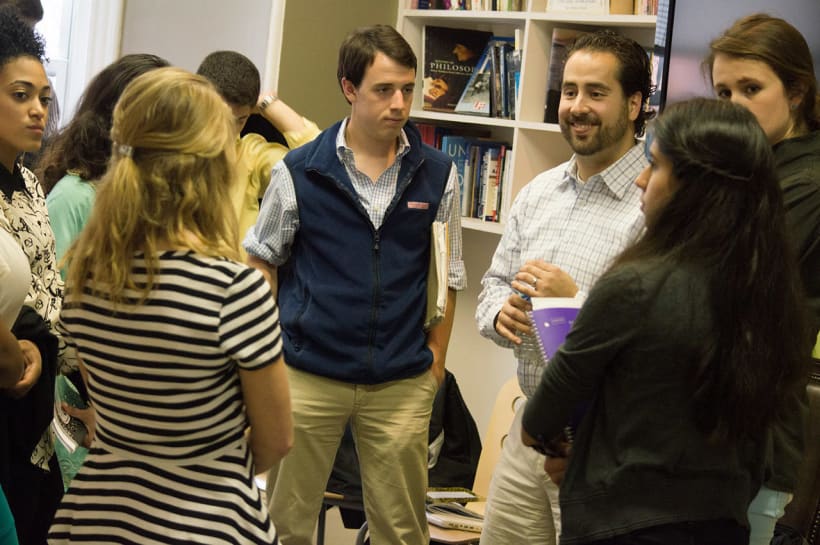 On the following Monday, Weinstein returned to play the Director of the Fridie Foundation.  Each group suggested a different funding allocation strategy, and each was forced to defend it.  (We'll let the students tell you the final allocation!)  Later, as the students reflected as a group, many began to realize the point of the exercise: they could apply the lessons they learned about making an organization worthy of funding to their own SEGL venture project.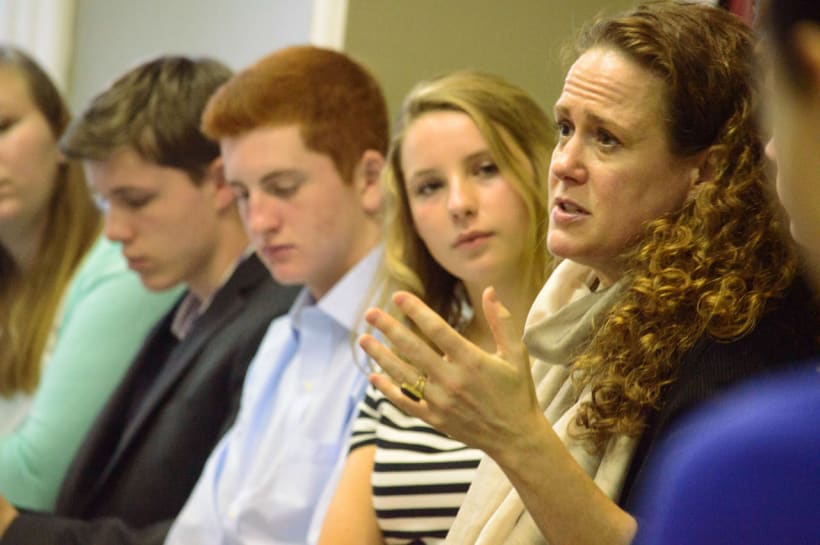 This week we are meeting with leading DC-area social entrepreneurs who are giving their own first-hand account of starting and sustaining a change-making organization: Aleta Margolis, founder of the Center for Inspired Teaching and Eddie Ferrer, founder of DC Lawyers for Youth.  And on Friday we have invited dozens of DC-area professionals for a networking event so that students can practice their new elevator pitches and other newfound social skills.
Stay tuned to hear more about the ventures our students will launch!