Is the Israeli-Palestinian Conflict an intractable dispute that will continue for centuries? Or will the dispute end with savvy negotiations and effective leadership? Our students confronted this central geo-political challenge this week with the help of leaders from many sides.
On Monday, students received an introductory overview of the conflict from our faculty. (Such overviews, students learned, are always challenging because the narratives are so different on either side.) Over the course of the week, we met with three leading figures. First, we traveled to AIPAC (the American Israel Public Affairs Committee; arguably one of DC's most influential lobbying groups) to meet with Jonathan Kessler, who is AIPAC's Leadership Development Director. Then we visited the Woodrow Wilson Center and met with Aaron David Miller, the former State Department negotiator and advisor to six secretaries of state. And finally, we welcomed Dr. Hussein Ibish, Senior Fellow at the American Task Force on Palestine and Executive Director of the Hala Salaam Maksoud Foundation for Arab-American Leadership, who ably filled in for frequent guest speaker Ghaith al-Omari, who had been called to the United Nations session in New York City.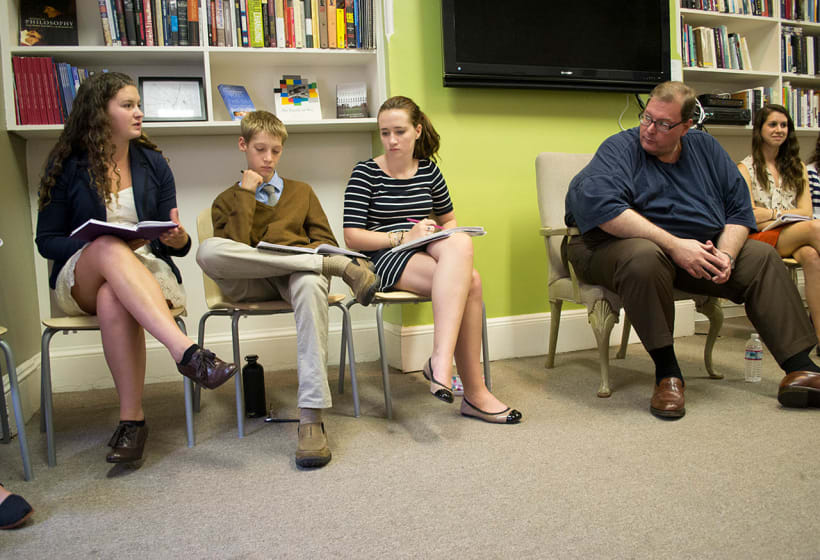 Each of these leaders had a part-sobering, part-encouraging viewpoint on the dispute. One representative view: many of the outlines of an "inevitably" two-state future are already in place, but the current leaders simply do not have the power or skill to make the case for that future yet. The students finished the week with a thoughtful discussion about the future and about the contours of the case study itself on Saturday morning. Should we have heard from more (or different) speakers? What is the best way for us to discuss respectfully such a hot-button issue? How did opinions change over the week? What does your learning this week have to do with who you are and how you want to lead?
Next week: Global HIV/AIDS.