What if you had only three weeks left in DC? How would you spend your time? Our Fall 2011 students made the most of their post-Thanksgiving days. Here are a few of the highlights: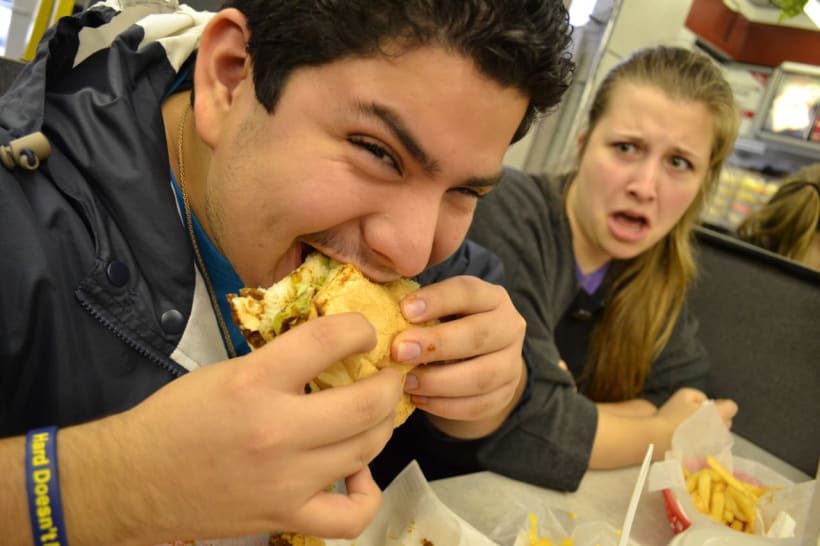 Our first-ever Director's Day (which two enterprising students secretly organized with our faculty) brought the students to the Supreme Court to hear oral arguments in Hall v. United States, to Mount Vernon to see our first President's home, and–in an SEGL first–to the West Wing of the White House for a special tour.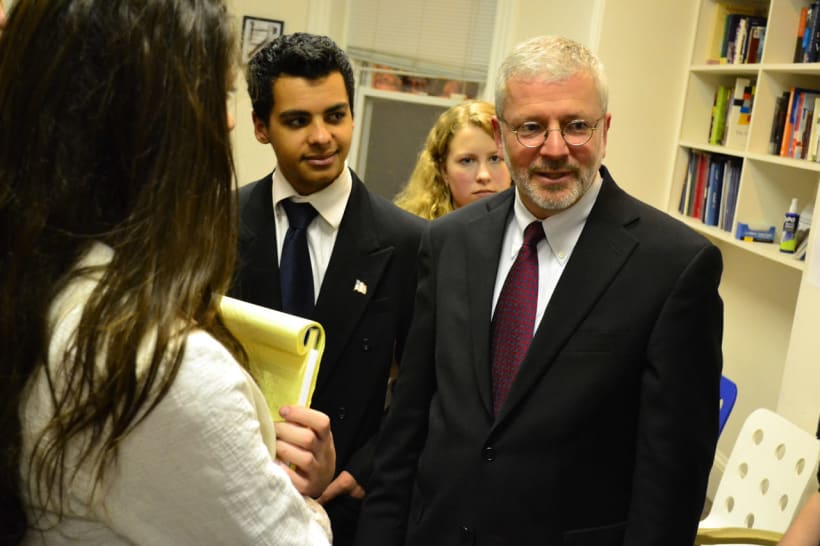 A visit from former White House Chief of Staff Josh Bolten, who led the students through a dynamic real-life ethical challenge that he faced on September 11: what do you do when you learn that an airplane is 200 miles away, uncommunicative, and headed directly for Washington, DC? Bolten's focused and engaging Master Class called on students to draw from a long list of ethical and leadership lessons throughout the term, and served as a fitting bookend to the first academic exercise of the semester (a viewing of live September 11 CNN coverage). Later that week, students assumed Executive Branch leadership positions themselves during a complex and intense four-hour crisis simulation. (Don't worry–they saved the world!)

Completion and presentation of our Fall 2011 capstone projects: a collaborative policy document on U.S. policy toward Burma (which we will post soon), social venture business plans (topics ranged from tutoring at local halfway houses to sending solar panels to Kenyan schools), and a moving set of ethical Credos.

A special visit from former Hillary Clinton top speechwriter Lissa Muscatine (click here to learn about her earlier visits) to discuss Lissa's famous "Human Rights are Women's Rights" speech to the 1995 UN Women's Rights Conference in China. Lissa visited the day after Secretary Clinton delivered a speech proclaiming that "Gay Rights are Human Rights"; Lissa's speechwriting protege Meg Rooney (also an earlier SEGL speaker) was the author.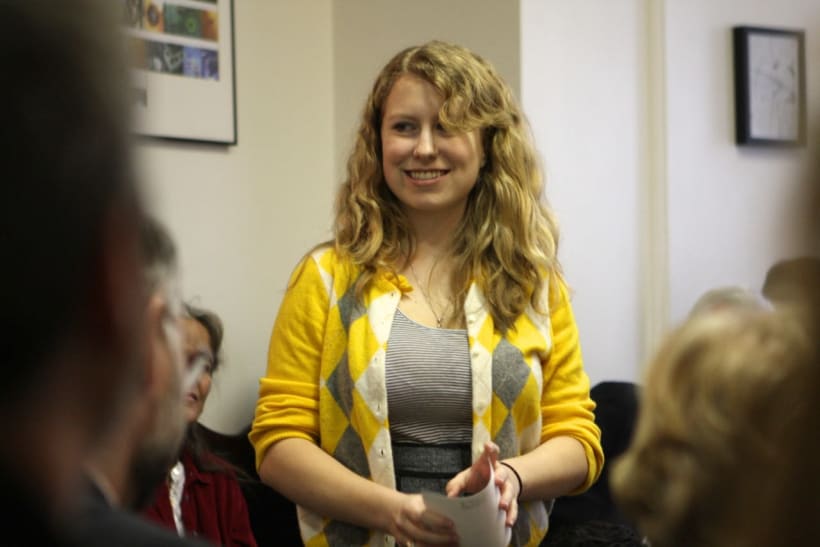 A touching and powerful graduation ceremony that featured reflections from each SEGL student and teacher. SEGL Golden Mug Award winner Bud Krogh made a special appearance, and SEGL Board Chair Matt Ellis ended the proceedings with a quotation from T.S. Eliot that each student heard during Odyssey Week: "We shall not cease from exploration; and the end of all our exploring, will be to arrive where we started, and to know the place for the first time."
Thank you to everyone who made this semester meaningful, successful, and fun. It is amazing to think that 21 new graduates—ethically strong and internationally aware–are now out in the world and already making it better.