Spend a semester in London!
SEGL in London is a transformative experience for aspiring leaders in one of the world's most vibrant and influential cities.
From its role as the largest colonial power in history, to its current status as a global financial, cultural, and political capital, London offers a world-class opportunity to study ethics and leadership, economics and finance, drama and fine arts, and more.
Here, you will live and learn in the heart of London, meeting world-class experts and making lifelong friends, all the while discovering who you are and the type of leader you want to become.
You've never had a classroom like this!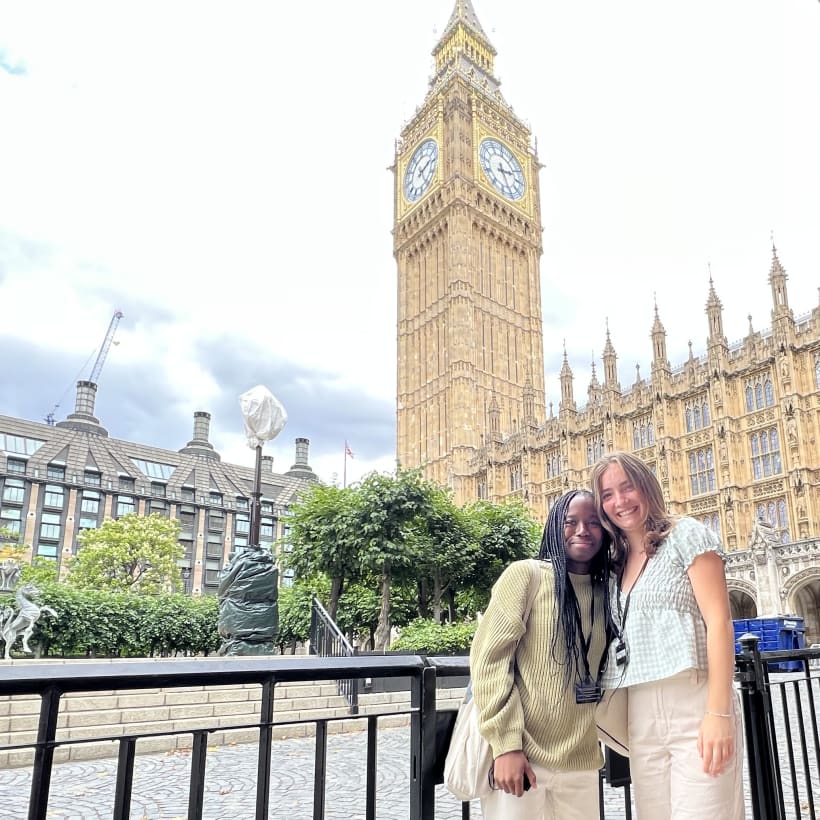 Academics
SEGL in London students pursue a challenging and engaging course of study that prepares them for success at their sending schools, on standardized tests and AP exams, and in college.
Our innovative program also offers opportunities for experiential learning in one of the world's most inspiring cities: imagine interviewing "Square Mile" financiers about post-Brexit fiscal policy, or connecting your chemistry studies to art preservation at the British Museum, or discussing the intersection of business, law, and ethics at a performance of The Merchant of Venice at Shakespeare's Globe.
Here, London is your classroom.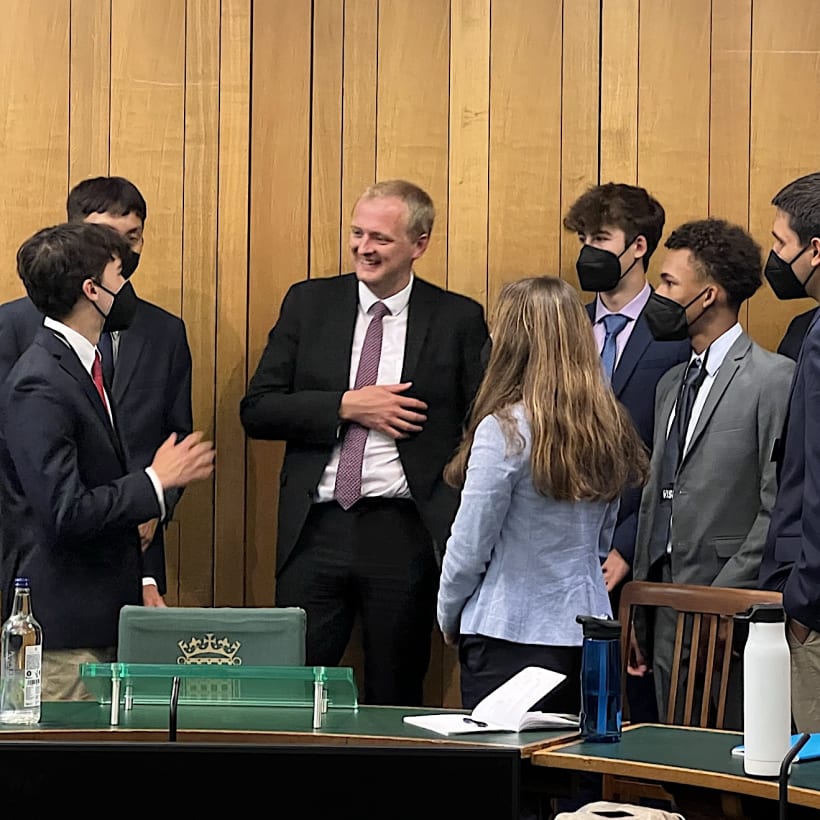 Course Offerings
SEGL courses are taught at the junior year honors and/or AP-level. Generally, each student takes a core schedule of English, history, math, foreign language, and science classes, in addition to the required Ethics & Leadership class. Our immersive program also includes opportunities to focus on economics and finance or drama and the arts.
In our signature Ethics & Leadership class, you will study some of the world's thorniest ethical dilemmas in one of the world's most influential cities. You will meet with leading experts, often presenting your work to them for evaluation. What is a sitting Member of Parliament's view on the royal family's future, immigration, Ukraine, and more? Should the United Kingdom have voted to "Brexit" the European Union, and what comes next? Was colonialism more positive or negative for the many peoples of the former British Empire, and what, if anything, does the UK owe them?