Fall 2012 is here and they are terrific! 24 students from across the United States (and Costa Rica) arrived in Washington, DC on Saturday and already they are making the most of their experience.On Saturday we visited Eastern Market–the students' consensus choice in their first leadership challenge of the semester–shared a Mexican dinner, laughed our way through several icebreaker activities, and recommitted ourselves to SEGL's Ethics Pledge (which every student signs as part of her or his application). Mairéad and Dany led the first dorm meetings of the term back at the Residence, and then the students hit their pillows for a good night's sleep.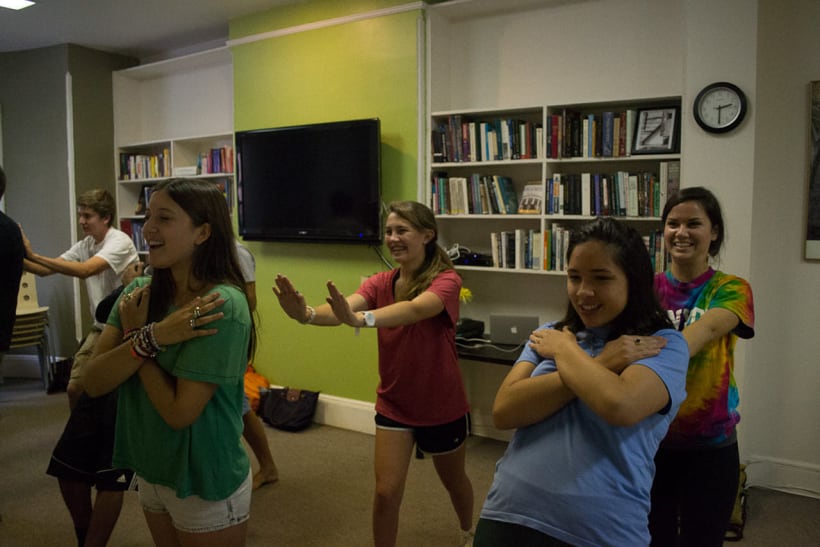 On Sunday morning, some students went for a run, some helped to cook a tasty brunch, some went to services, and some got a few more hours of sleep. We then took the Metro to the academic building for a discussion about leadership and teamwork and then a series of "low-ropes course"-style activities designed to test existing assumptions about leadership and to help the group grow closer. We followed this with our first advisor meetings of the fall (each student meets with her or his advisor every week), spaghetti, and our first academic session.
In that session, we watched live CNN coverage of the attacks of September 11, 2001, from ten minutes before the first plane hit until President Bush's first speech to the nation. The discussion that followed was intense and thoughtful, with several students sharing poignant memories from the day (for some, it was the first day of kindergarten). We not only heard some articulate reactions but also some insightful analysis of the video as a primary source and several excellent connections to related events that still face our world.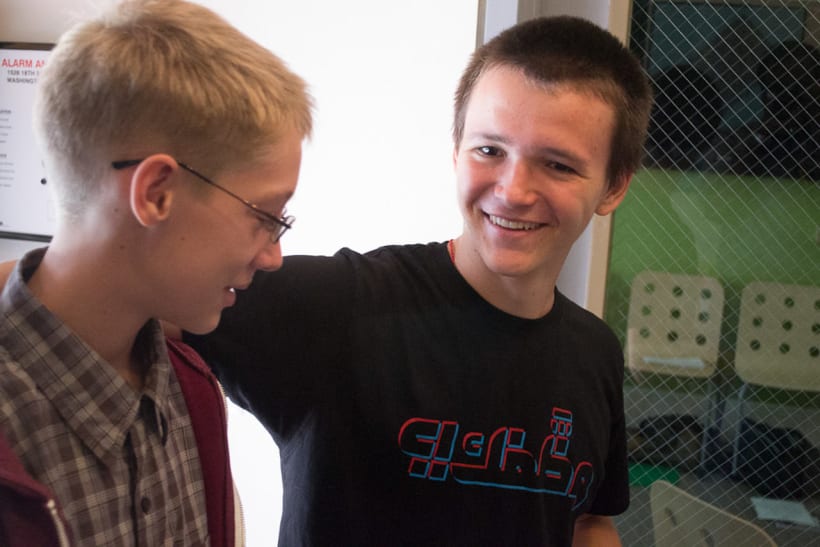 After our first Morning Meeting of the semester (Morning Meeting, led by a different student each day, is an opportunity for to share current news, announcements and words of inspiration) we embarked on The Infamous Skittles Scenario, a now-trademark opening salvo to our Ethics and Leadership class. I won't give away too much here, but the simulation included countless ethical dilemmas and lots of laughter and reflection afterward. To see the handout students received at the beginning of the exercise, click here. The students then heard an introduction to Western Ethical Theory (click here to see the lecture notes), including overviews of Aristotle's "Doctrine of the Mean," Kant's "Categorial Imperative," and John Stuart Mill's "Greatest Happiness Principle." These three theories will provide plenty of fodder for conversation as the semester continues.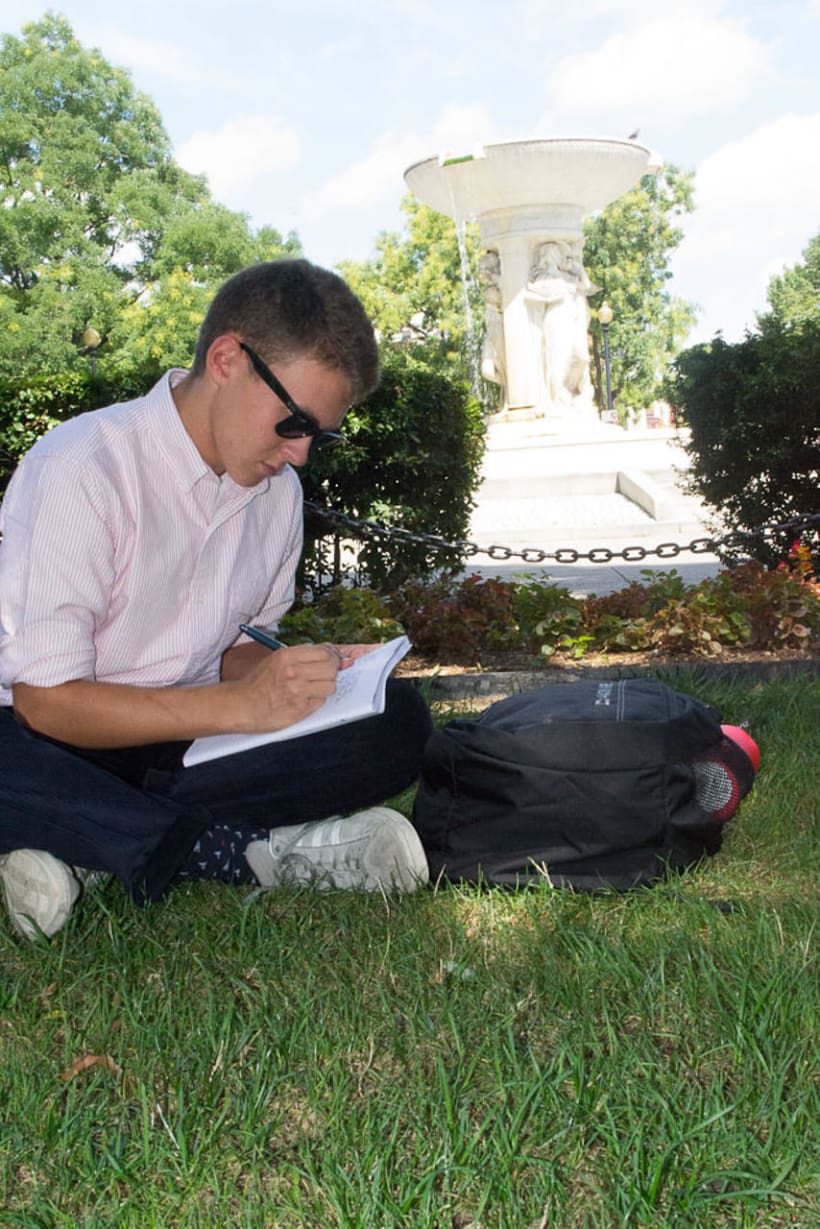 Students then attended their first academic classes of the term (English met in Dupont Circle for a journal-writing session), learned their academic chores, and went home for exercise and dinner.
What a beginning! The opening days, always full of potential, are so fun for us as faculty members. We can't wait for the many "firsts" – first guest speakers, first weekend trips, first dinner discussions – to come.