The Master Class. It is a hallmark of the SEGL experience. Several times a semester, we ask our guest experts to do more than provide expertise: we ask them to lead a class. These experiences become some of the most memorable intellectual moments of the entire semester. On Friday, former Nixon White House official Egil "Bud" Krogh led the
first Master Class of the Spring 2013 term.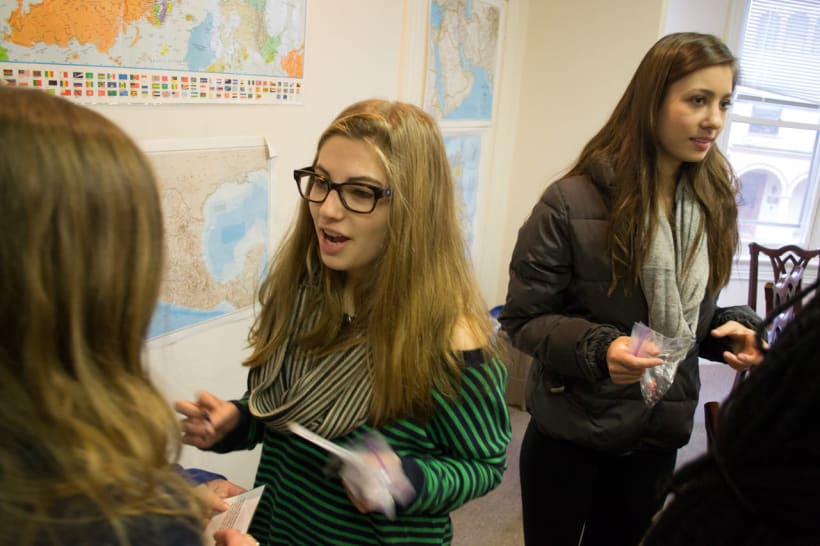 Our students were prepared: on Monday, they faced The Infamous Skittles Scenario, a now-famous SEGL tradition that puts participants temporarily in the "state of nature" posited by social contract theorists like Hobbes, Locke, and Rousseau. With this handout as their introduction, the students raced through the hallways of our academic building, sharing, taking, negotiating, allying, and betraying in an all-out quest for Skittles. Afterward, they reflected on questions that will linger for a long time to come: what is the basic nature of human beings? Are we selfish or altruistic? What does that say about how we ought to set up society? How we ought to interact with each other? How countries ought to interact with each other?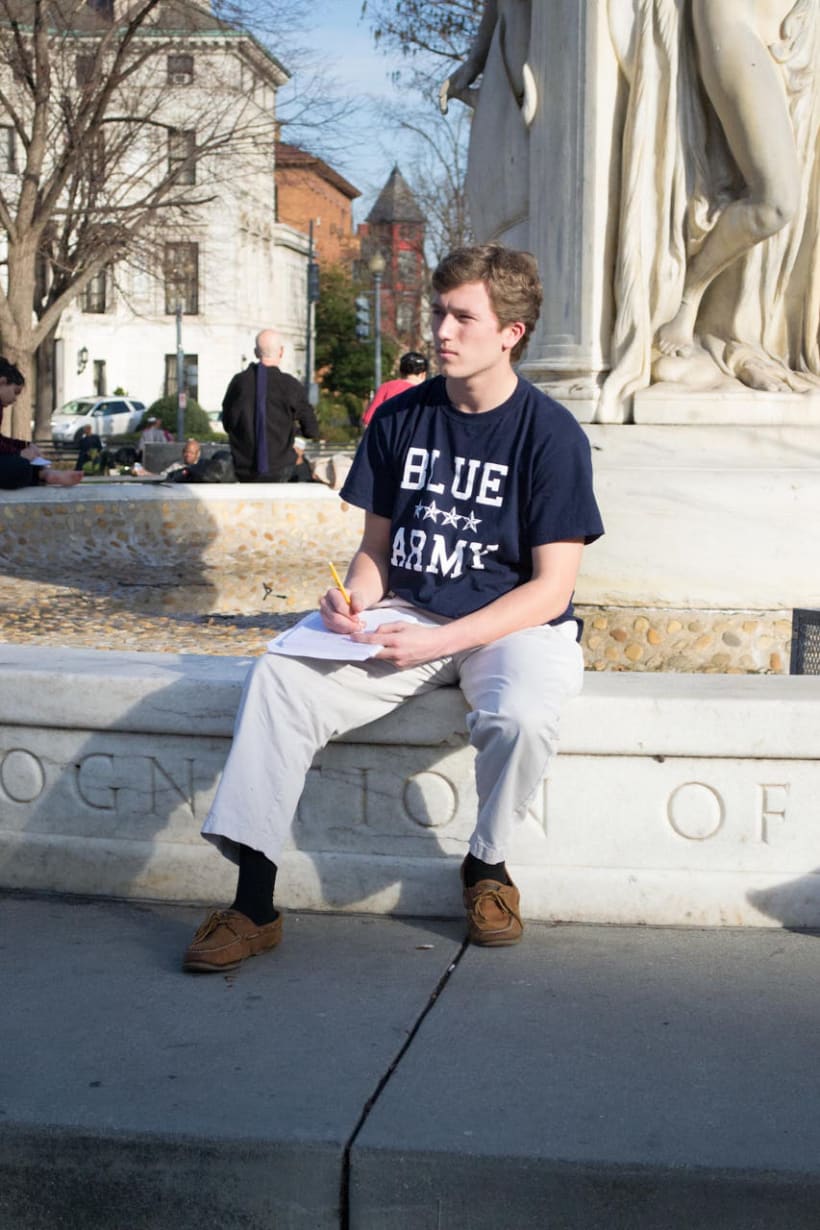 Following this discussion, we gave the students a short overview of Western ethical theory: Aristotle, Kant, and John Stuart Mill. Click here to view a version of this lecture (taken from our online class) and here to see the lecture notes.  Then we began our first classes of the semester. The weather brightened on Tuesday, enabling our English students to continue the tradition of writing their first journal entries in the (unseasonably warm) Dupont Circle sun.
On Wednesday, we took an important detour: all morning we learned the latest scientific  research about how students learn. Students were surprised to discover, for example, that most current science shows that intelligence is malleable, and that students who believe this perform much better on tests. In fact, praising students for "being smart" can be detrimental; praising them for "working hard" usually produces better results. And working hard means operating at the outer limits of what your brain is currently capable of–despite the many mistakes this will cause, it is the fastest way to progress. (To learn more about this, you might be interested in two books that our faculty read over the summer: The Talent Code, by Daniel Coyle, and Why Students Don't Like School, by Daniel Willingham.)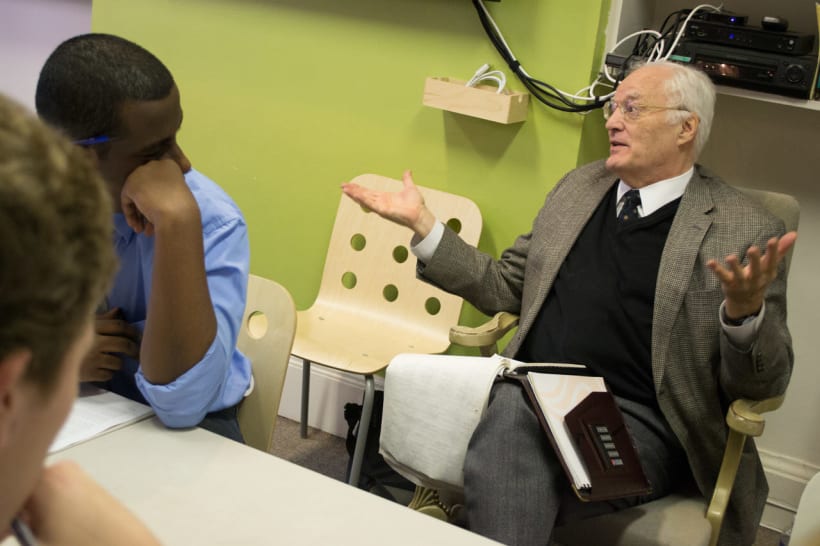 Then Krogh made the first of his two visits. Known to historians as the Director of Nixon's White House Plumbers, he is the author of Integrity: Good People, Bad Choices, and Life Lessons from the White House. Many consider him a master storyteller; he chronicled everything from the now-famous tale of Elvis Presley's visit to the White House (Krogh, Elvis, and Nixon were the only officials in the Oval Office that day), to a cautionary anecdote about the fat content in the hot dog, to a story about his intuition and a Supreme Court nominee who might have been racially biased, to his insider account about the break-in at Dr. Lewis Fielding's office in the wake of the release of the Pentagon Papers.
Each story was designed to help students remember one of their most important take-aways of the semester: Krogh's "Integrity Zone" decision making matrix. The system helps students recognize when their decisions might be affected by internal and external threats to Integrity (for example, "groupthink," "pressure for results," and "arrogance"). It also helps them understand why others might have made wrong turns.
On Friday afternoon, Krogh returned for the two-hour Master Class. The class featured a particularly complex, life-and-death case study (please ask the students for more information–we don't want other future students finding out too soon!) from Krogh's work at the White House. Taught like a law school class, with lots of debating and
defending, the session featured prescient and impressive ideas, happy laughter, and a satisfying conclusion.
Thus ended our first case study of the spring. In the coming months, we hope the students will refine, expand, and apply what they have learned in these sessions to future case studies and–more important–to their life choices. Next up: our case study on leadership in times of crisis, in which we will investigate three different responses to the 1994 Rwandan genocide.
One more thing: Spring 2013 is already building a special community this semester. I can't think of a better example than this short video of our boys' dorm honoring Mairéad (their dorm parent) on her birthday!