The Master Class.  Every SEGL cohort experiences several each semester.  And every SEGL student takes some of her or his most defining leadership lessons from them.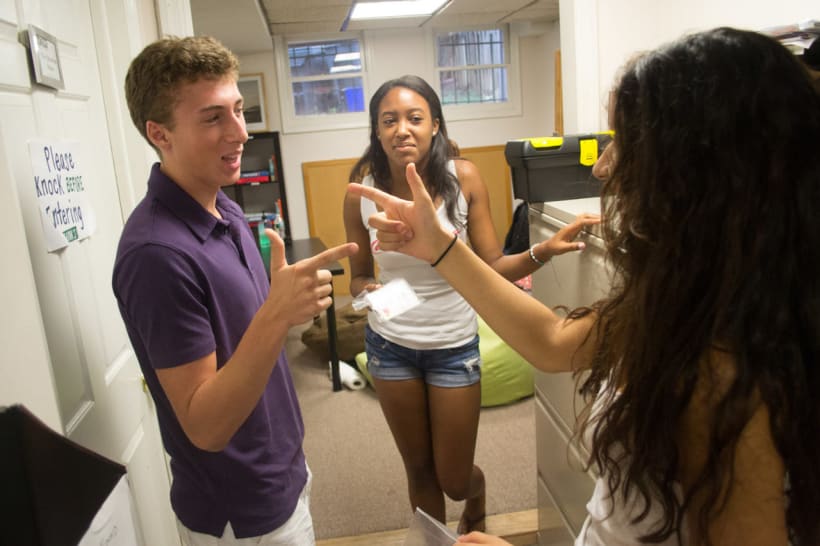 )
This afternoon former Nixon White House official Egil "Bud" Krogh led the first Master Class of the Fall 2013 semester.  Our students spent all week preparing for it. On Monday, the preparation began…with Skittles.  In our Ethics and Leadership class we imagined that the students were the only known survivors of a nuclear holocaust, and the SEGL Academic Building was their fallout shelter.  In order to survive, each student needed to locate and consume ten resources–resources represented by plastic Ziploc bags filled with Skittles.  As they searched, they received "Chance" cards which altered their situations in positive or negative ways: perhaps one student broke a leg (which required additional Skittles to heal), while another might find a litter of puppies (who also required Skittles to survive).
How would you have acted in such an atmosphere–where resources seemed scarce and there were no rules?  Would you have acted selfishly?  Cooperatively?  Altruistically?  Murderously?  The larger implications of this question will reverberate in the coming weeks and months.  (View the handout students received at the start of the exercise here.)
Following this exercise, the students heard a short introductory lecture on Western ethical theory; in particular, the philosophies of Aristotle, Kant, and John Stuart Mill.  (You can view the version we share with our online students here and the graphic organizer the students scribbled down here).  We will return to these theories many times throughout the semester; ideally, they will become tools with which the students can approach the many ethical dilemmas they will confront as leaders.
On Wednesday, we began the day with a lecture on the most recent brain science on effective learning techniques.  Students were surprised to discover, for example, that most current science shows that intelligence is malleable, and that students who believe this perform much better on tests. In fact, praising students for "being smart" can be detrimental; praising them for "working hard" usually produces better results. And working hard means operating at the outer limits of what your brain is currently capable of–despite the many mistakes this will cause, it is the fastest way to progress.  (Click here for two very short and provocative readings that students received.  If you would like to read more, check out The Talent Code by Daniel Coyle and Why Don't Students Like School? by Daniel T. Willingham.)  Our faculty members have been trained in this science and use it to assist their teaching.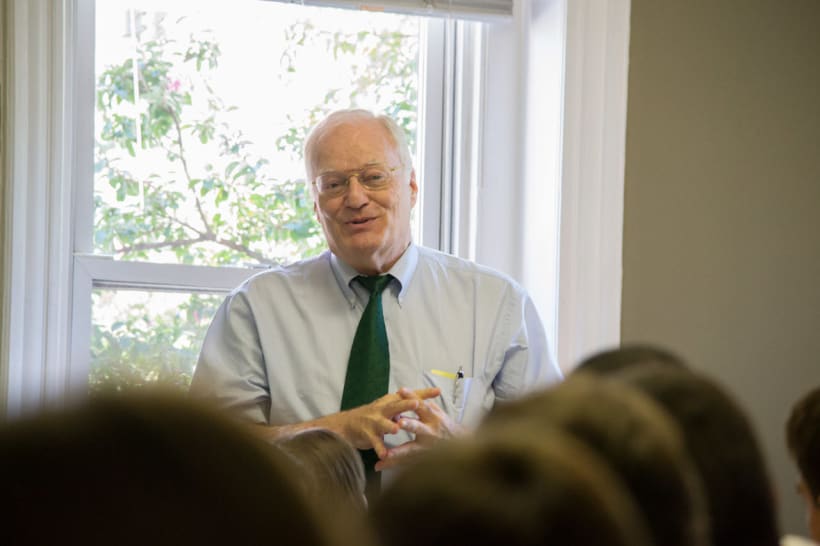 We then welcomed Bud Krogh for the first of two visits.  Known to historians as the Director of Nixon's White House Plumbers, he is also the author of Integrity: Good People, Bad Choices, and Life Lessons from the White House.  Many students found him to be a master storyteller: he shared the now-famous tale of Elvis Presley's visit to the White House (Krogh, Elvis, and Nixon were the only officials in the Oval Office that day), a cautionary anecdote about the fat content in the hot dog, a story about his intuition and a Supreme Court nominee who might have been racially biased, and an insider account about the break-in at Dr. Lewis Fielding's office in the wake of the release of the Pentagon Papers.
Each story was designed to help students remember one of their most important take-aways of the semester: Krogh's "Integrity Zone" decision making matrix. The system helps students recognize when their decisions might be affected by internal and external threats to Integrity (for example, "groupthink," "pressure for results," and "arrogance"). It also helps them understand why others–like Krogh–might have made wrong turns.
Following his presentation, the students asked a number of excellent (and sometimes pointed) questions…and then we moved directly into our next speaker: Army Lieutenant (and former SEGL faculty member) [first name removed per Army guidelines] Pedersen, who joined us live via videoconference from [location removed per Army guidelines] where he is supporting Operation Enduring Freedom.  Lieutenant Pedersen shared a poignant ethical dilemma involving an escalation of force scenario at a checkpoint (how would you react to a child who is holding a cell phone, crying, not responding to your visual and verbal signals, and coming dangerously close?) and some of the legal/ethical guidelines he and others must follow before shooting someone.  The conversation included several intense questions and we are looking forward to maintaining this connection "from the front" in the coming months.
One Friday Krogh returned to help students put their newly-bolstered ethical thinking skills to to test.  Over the course of two hours, he worked the students through a life-and-death real-life crisis simulation from the newspaper headlines of 1972.  (As future SEGL students occasionally read this blog, I won't reveal the details here!)  Serving as mock White House advisors, the students offered intense, divergent, and thoughtful opinions on the best multifaceted, time-sensitive course of action.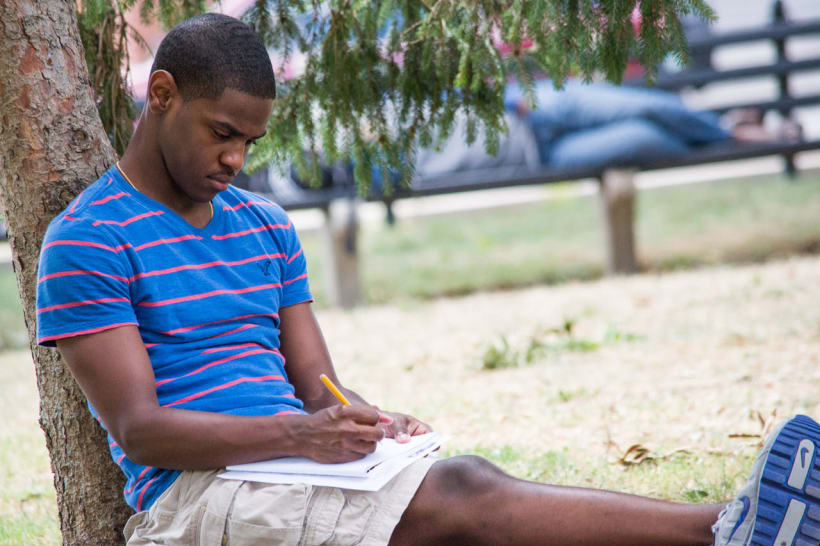 Meanwhile, this week our students attended their first classes (including their first English class, a journal-writing session in Dupont Circle), ate their first home-cooked dinners, celebrated their first three (yes, three!) birthdays, worked through their first study halls, and began making friendships that will no doubt last far longer than they realize.
What an auspicious beginning.
Next up: our case study on leadership in times of crisis, in which we will investigate three different responses to the 1994 Rwandan genocide.