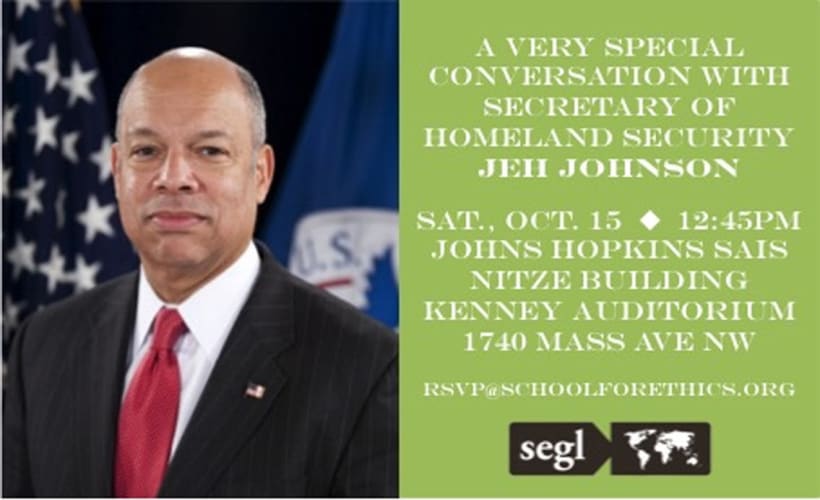 Secretary of Homeland Security Jeh Johnson will headline a terrific line-up at this year's SEGL Family/ Homecoming Weekend festivities!
The Secretary will speak briefly and answer questions from the audience starting at 12:45pm on Saturday, October 15th.  The event will be in the Kenney Auditorium at the Johns Hopkins SAIS Nitze Building.
All are welcome to Family/Homecoming Weekend: family, friends, and graduates.  If you have not RSVPed yet, click here or send an email to rsvp@schoolforethics.org.
Following our early-afternoon conversation with the Secretary, we will host a Presidential Election panel featuring NPR Lead Politics Editor Domenico Montanaro and Senior FiveThirtyEight Writer and "Whiz Kid" Harry Enten.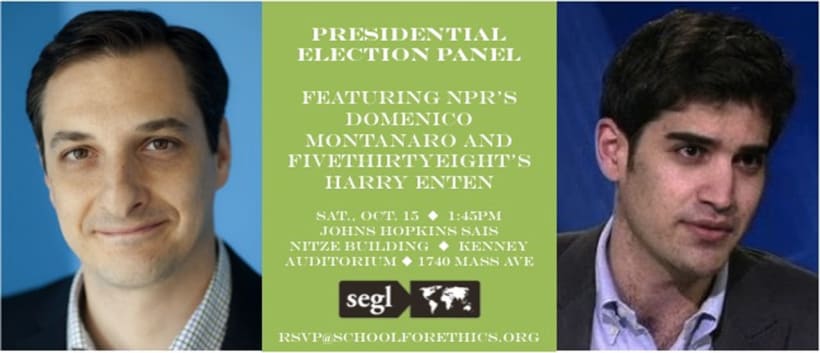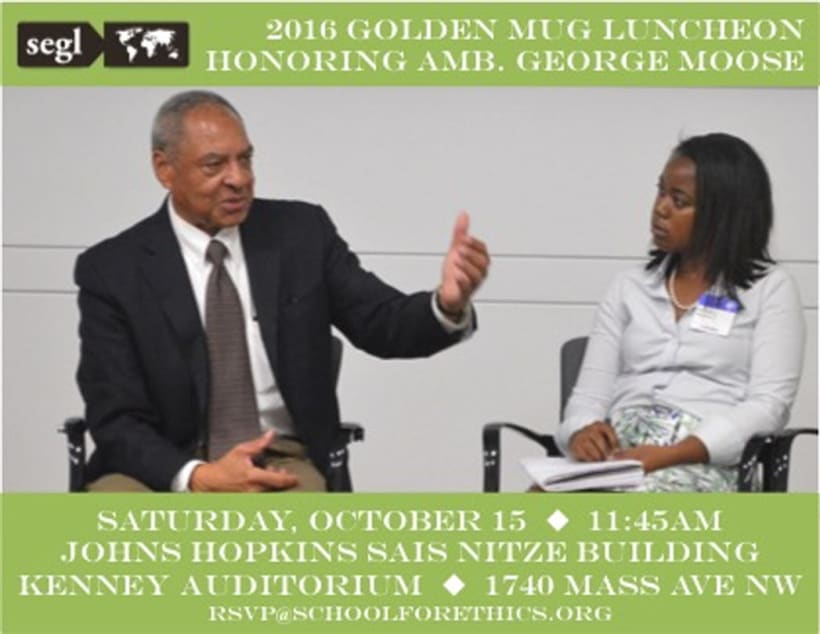 Our 2016 Golden Mug Luncheon will honor longtime SEGL favorite George Moose.  Moose has served as Ambassador to several countries and was Assistant Secretary of State for African Affairs during the 1994 Rwandan Genocide.  Our students visit him each term at the United States Institute of Peace, where he is Vice Chair of the Board.
The weekend is packed with additional events for our community, including:
Model English class with SEGL Founder and Head Noah Bopp
Graduate-led presentation/discussion on race and inclusion at the school
Community-wide "fishbowl" discussion with Trevor Rudolph, the the senior White House cybersecurity advisor responsible for improving Federal cybersecurity
Annual SEGL Gala Celebration at the GWU "City View Room" and rooftop deck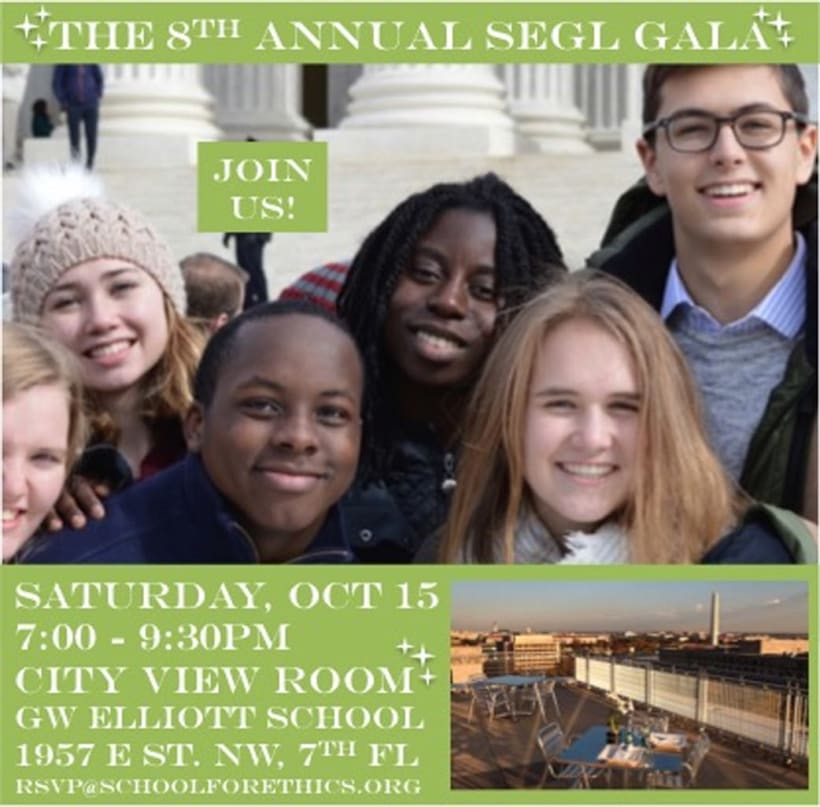 To register for Family/Homecoming Weekend, click here.
Events are subject to change.