(From left: Arielle Galston, Rosa Cartagena, and Jordan Star, all Fall 2010)
What happens when a DC journalist, a globe-trotting entrepreneur, and an SEGL teacher reflect on a memorable photo from their SEGL Fall 2010 days? In our inaugural SEGL Spotlight, Rosa Cartagena, Jordan Star, and Arielle Galston discuss how a semester at SEGL helped shape who they are today.
Q: What comes to mind when you look at this picture?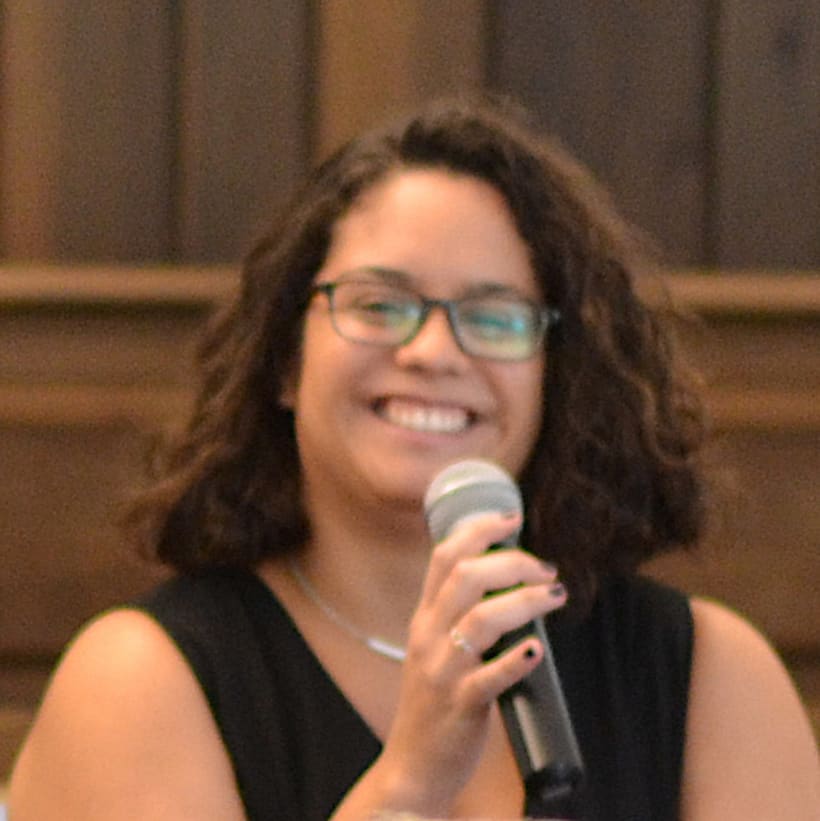 Rosa: Well, my over-the-top smile hasn't changed much…This photo always makes me think, "Yeesh, they chose this one?" Kidding, kidding. Really, I just think back to all those nights when my fellow Fall 10'ers and I played Zip Zap Zop on the steps of the Library of Congress or Supreme Court (marble landmarks were our preferred hangout spots). Plus, I remember Good Stuff—we went there all the time. The "Toasted Marshmallow" is my absolute favorite shake in the world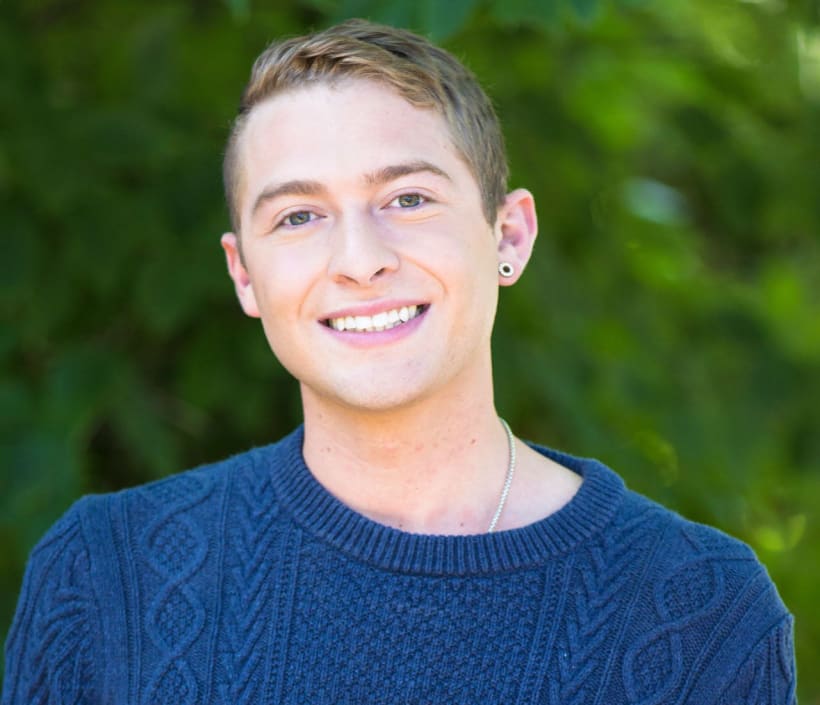 Jordan: To me, this picture encapsulates so much of what I love about SEGL. It reminds me of a time when I was being exposed to incredible people, incredible ideas, and an incredible city, and of the overwhelming feeling of wonder, gratitude and awe that was with me throughout it all, including in this picture.
On a more superficial level, I look at this picture and am happy I grew up a bit. 15 wasn't such a great look for me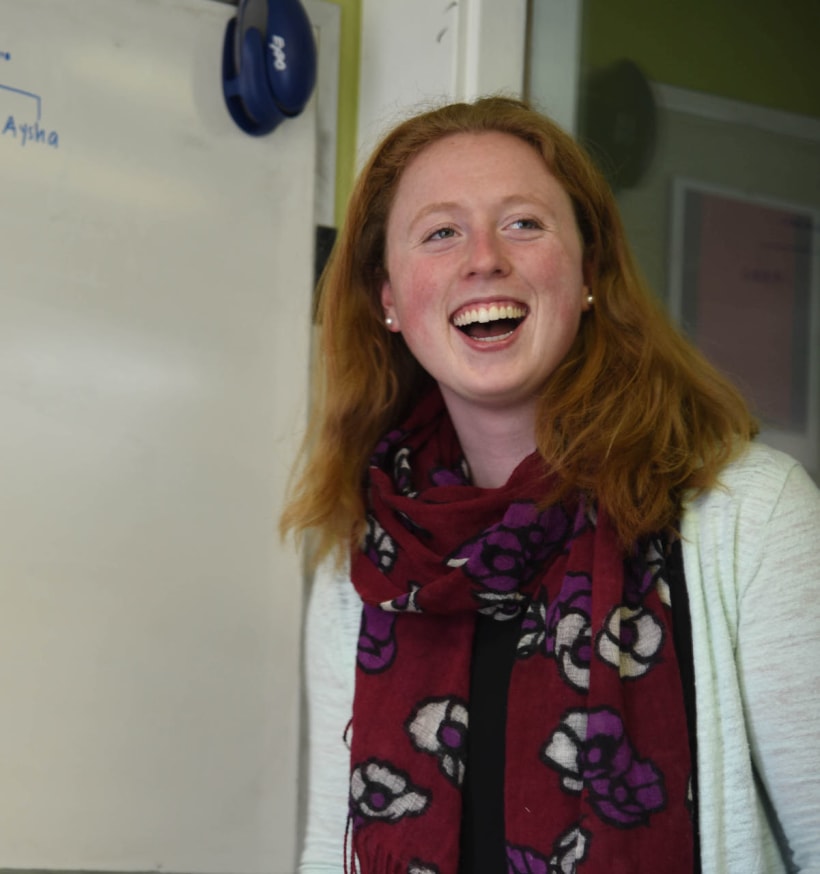 Arielle: We were standing on the Library of Congress steps. We often spent Friday or Saturday nights hanging out on those steps as an entire semester, playing "Mafia" with Robbie [Ross, former SEGL teacher and current Director of Graduate Affairs], dressing up in wacky costumes with Lucy [Pollard, former SEGL teacher], and eating pumpkin chocolate chip cookies baked by Kat [Calle, former SEGL teacher]. There is a copy of this photo next to my desk at SEGL, and every few weeks someone makes a joke that I don't look any older now. Whether or not that's true, I feel older, because now I am the one creating this kind of experience.  It's a tremendous responsibility, and it is so rewarding
Q: Can you tell us about a time at SEGL that impacted who you are and how you want to live your life?
J: This one is almost too easy. During SEGL's Odyssey week, I spent one day weaving between museums and galleries, contemplating questions of identity. I ended the day by sitting on a bench by the Potomac River, and it was then that I finally came out to myself. I came out to my class shortly after, and within days, I had come out to many people in my family. Needless to say, this was a pretty significant moment for me, and one that impacted my life in countless positive ways. Even today, I will often sit down with my notebook and write on several of the questions asked of us during the Odyssey
A: I remember a guest speaker session with [former White House Chief of Staff and longtime SEGL speaker] Josh Bolten during our crisis management case study. Our discussion about national security issues sparked a deep interest in security and international relations. It was one of the reasons I decided to do the Joint Degree Programme at William & Mary and St. Andrew's, and one of the reasons I came back to teach at SEGL.
R: There are honestly too many. SEGL changed my world perspective and my trajectory in myriad ways (and for that I'm forever grateful). I'll only choose two: Speaking with Carl Wilkens (the only American to stay behind during the Rwandan Genocide) and learning about "The Organization Kid." The Rwandan genocide shook me to my core. Never had I reflected on the depths of human cruelty on that level before. Those conversations fostered my research in international human rights and led to my trip with SEGL in its first summer session in Rwanda. We also read David Brooks' "The Organization Kid" essay, which observed bright, "elite" students at Princeton who were so caught up in their own daily lives that they failed to participate politically, and were thus more deferential to authority and less likely to rebel through social movements. The debate we had was heated—and I left it understanding myself better, understanding who I wanted to be. Hint: It wasn't the Organization Kid
Q: Can you tell us about a time since SEGL where you took what you learned here and applied it to the real world?
A: I think one of the most important parts of the SEGL curriculum is approaching situations out of curiosity and with an ear to varying perspectives. Our current political climate is very polarizing and it is very easy to listen only to those views you already agree with. Having been to SEGL, I think I better understand the need to seek out sources that provide varying views on issues and to try to understand where those who do not share my views are coming from.
R: CoGoPo [AP Comparative Government & Politics], for sure. Studying international relations (like so many other SEGL alums) was that much better when I had already compared governmental structures with my all-time fave [Academic Dean Emeritus] Grey Pedersen. On a larger scale, SEGL actually pushed me to research international politics and human rights, which I hadn't considered before attending and I'ms glad I got to do in college (especially since I had the opportunity to study abroad at Sciences Po in Paris)
J: One of the most important lessons I learned at SEGL was how to have conversations with folks who hold drastically different viewpoints and beliefs. When you live with a small group of other students from all around the country, and you're discussing some of the most pressing global issues on a daily basis, you're bound to find conflict and disagreement. I found those moments of disagreement to be incredibly challenging, but equally as important
Those moments taught me how to have more productive conversations, how to be a better listener, and how to stand up for what I believe in, which, naturally, have a very large impact on my day-to-day life
Q: What is your proudest accomplishment since graduating from SEGL?
J: Well, it's been about 8 years since I graduated from SEGL, and a lot has happened over that time. So, I'm not quite sure. I would say, though, that I'm proud of the LGBTQ Jewish community that I worked to build within NYU, and within New York more broadly. Helping people find community in various capacities has been incredibly rewarding for me
A: My proudest accomplishment is coming back to work at SEGL. As a faculty member, I help shape our Ethics & Leadership curriculum to adapt to what is happening in the world. It's nice to relate to the students on a different level because of my experience as an SEGL student.
R: Well the proudest would be graduating from Mount Holyoke in 2016. Bachelor's degrees are huge. But I'd also say the best post-SEGL moment has been coming back for homecoming 2017 and moderating the panel on DACA.
Q: What are you up to now and what's next?
R: I'm the web producer/writer atWashingtonia magazine, and I'm writing mostly about arts and culture. It's been fantastic. SEGLettes might see me around the city while I'm out reporting (or grabbing a Toasted Marshmallow shake)
A: I returned to SEGL! I am currently the Ethics & Leadership Coordinator, Summer Institute Director and Director of International Expansion. It is great to see students studying some of the same topics and learning from the same speakers I did as a student. As we begin thinking about how to expand the school to London, I am helping develop the curriculum for SEGL in London.
J: Along with another SEGL grad (shout out to Winson [Law, Spring 2010]!), I'm currently a Venture for America Fellow, where I have been working at a market research startup in Pittsburgh as a writer, and leader of a national LGBTQ research initiative. I recently left my position so that I could do a bit of traveling, and I just returned from a month-long backpacking trip through Thailand. Now I have to get back to the real world and figure out next steps. So fun, right?