Our fifth year is off to a terrific start with the arrival of our Fall 2013 cohort.
The numbers are impressive: our 24 students hail from California, Connecticut, Georgia, Illinois, Massachusetts, New Jersey, New York, North Carolina, Ohio, Texas, Vermont, and Washington. Nearly 60% are of color and half receive significant financial aid. And they are part of the largest applicant pool in SEGL's history.
Even more impressive are their initial attitudes, ideas, and care for each other. Our opening sessions have been promising and encouraging, and I can't wait for the semester to hit its stride.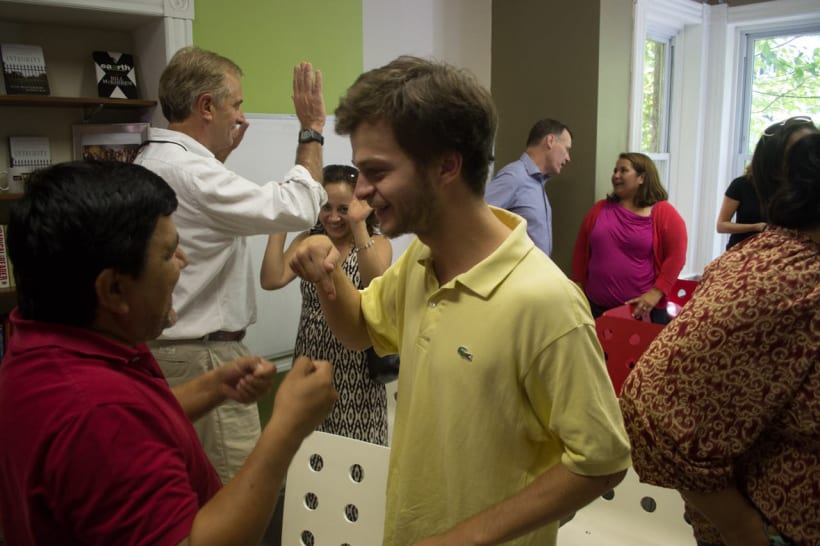 After a spirited move-in on Saturday, family members and students traveled to our Academic Building for our parent and student meetings. True to form, we paused before the meeting to watch President Obama speak about his desire to intervene in Syria–an issue that will no doubt resonate throughout the semester–and then went about our work. The students decided that their first outing would be to the world-famous Corcoran Gallery of Art (they stopped for a few pictures at the White House on the way). We then returned for a hearty dinner of empanadas and salad before our opening caucus, in which we reviewed the SEGL Ethics Pledge and reflected on our hopes for the coming semester. We then returned to the dormitories for our first dorm meetings and first night in DC.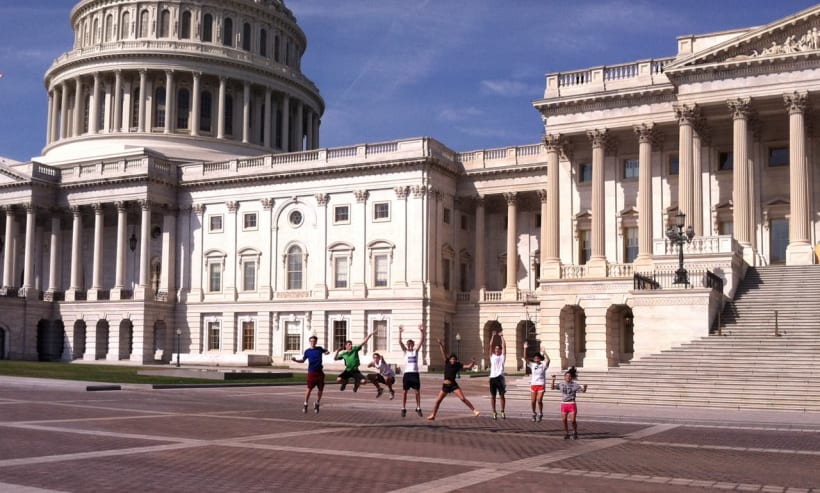 In the morning, several students attended religious services, while others went for a morning run on the Mall or helped prepare a tasty brunch. They then trekked to the Academic Building for our "Leadership, Part I" session.
In this session, we overviewed the four principles that SEGL believes will help students succeed here academically. (Ask a student to explain these to you–they are practicing committing them to memory!) Then we discussed key traits that effective "leaders" and "followers" display. (At the end of the "follower" discussion, we watched this video for a fun bit of advice.)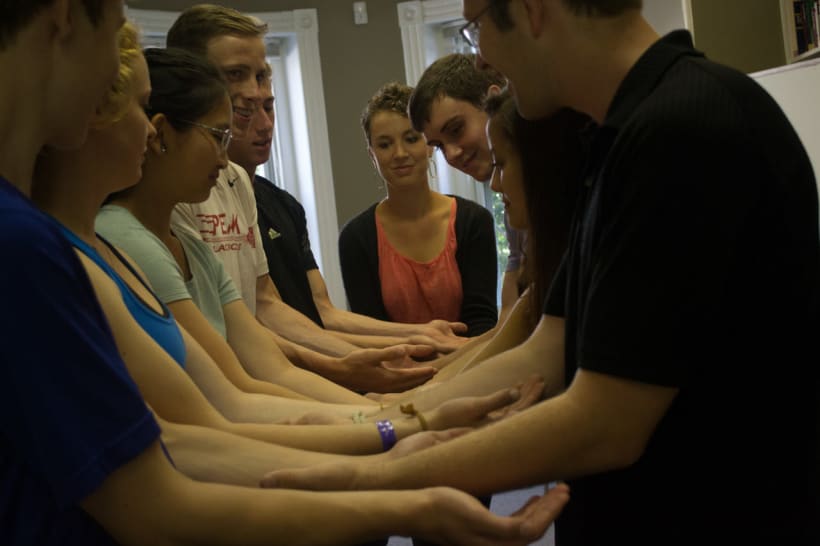 Following our discussion, we broke into three groups and rotated through three different leadership exercises: a "minefield," a "spiderweb," and some (safe and supervised) trust falls. These exercises put students' initial ideas about leading and following to the test.
In the mid-afternoon, each student had her or his first advisor meeting; these will continue weekly throughout the semester. They also had the opportunity to visit a local drug store to purchase any supplies they forgot to bring.
After a dinner of Italian pasta, we settled in for our first academic session of the fall. In this session, we watched live CNN coverage of the September 11, 2001 attacks, and then discussed our reactions as individuals and as historians. The conversation was intense, revealing, and gave our faculty great hope that the semester to come will be extraordinary.
This morning we began our first case study: Introduction to Ethical Thinking. Today that case study included talk of Aristotle, Kant, John Stuart Mill, and Skittles. More on that next time!