As our semester hits the midpoint and cherry blossoms explode all over the city, our Ethics and Leadership curriculum moves into its second phase. Now that our students have learned about many of the planet's key challenges and gained a variety of new leadership skills, we ask them to look inside themselves.Who are you? Where do you come from? What do you give to the world? How do you want to live your life?
These questions, and others, are the subject of the SEGL Odyssey: a two-week period of dynamic introspection, personal challenge, and extraordinary opportunity.
We like to keep the Odyssey a secret, and so my words here will be cursory. In week one, our students embark on an individualized tour of DC. In week two, they design their own Ethics and Leadership week, scheduling meetings across the city with a variety of leaders. Our students meet with Members of Congress, military officials, think tank fellows, nonprofit Directors, activists, business leaders, diplomats, and others to explore a topic of personal interest.
These explorations serve as a launching pad into our three Capstone projects: the personal Credo, the collaborative policy document, and the social venture business plan. More on those in the coming week.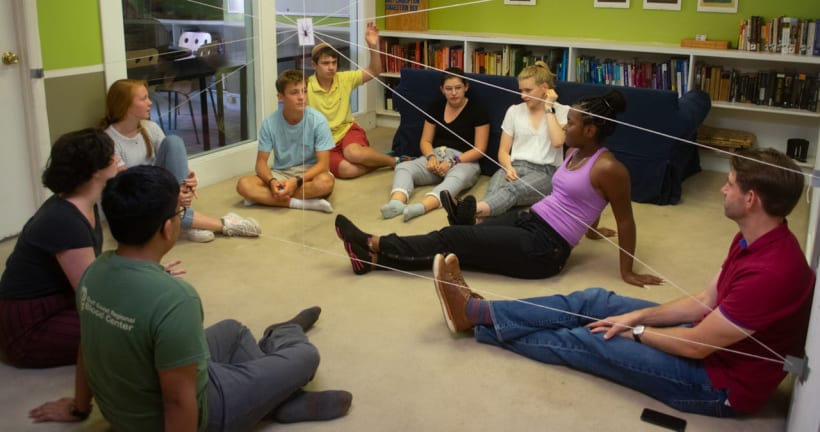 One more note: this week we met with Laura Lane to conclude the Rwanda case study we began several weeks ago. We met at the DC headquarters of UPS, where Lane now serves as head of government affairs. (Several of her colleagues joined us to hear her story; one noted that UPS is the second largest private employer in the nation after Wal-Mart.) Lane was in charge of the U.S. Embassy and evacuated every American from Rwanda (along with countless Rwandans that she deemed "honorary Americans" so they could join the departing convoy).  (The only American who did voluntarily stay behind was Carl Wilkens–with whom we met earlier this semester.) Lane's story was gripping and memorable, filled with harrowing moments and a sense of regret that she did not keep the Embassy open despite her orders to the contrary. Juxtaposing her ethical decision making with that of Carl Wilkens is always one of the semester's highlights.