Our third annual SEGL Homecoming Weekend was our best yet. But that doesn't do justice to how memorable it was.  Well over half of our graduates–including representatives from every SEGL class–along with parents, guest speakers, board members, and friends joined us.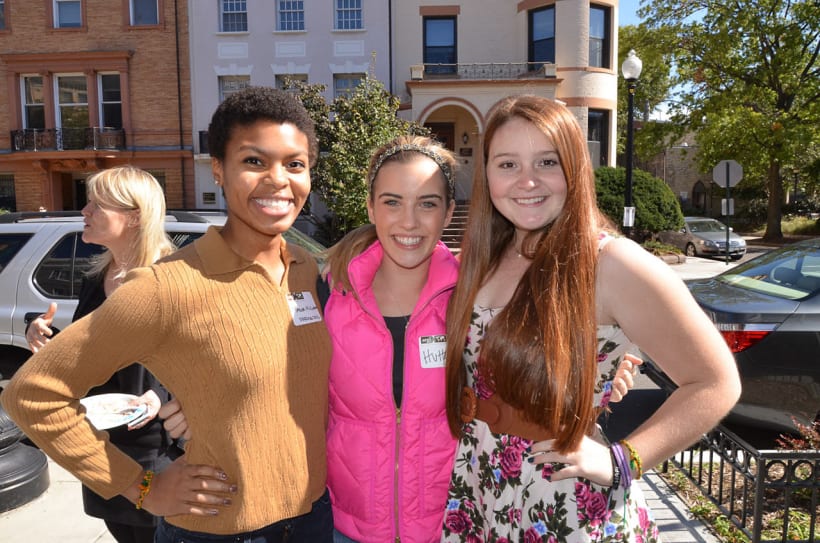 On Friday evening, most of the returning graduates returned to the Academic Building for our welcome back reception. The whoops of delight echoed repeatedly as each graduate walked through the front door, and there was loud applause for the debut of our new admissions video. (You can watch that video, expertly crafted by Blaine Hicklin and featuring the Spring 2012 class, here.)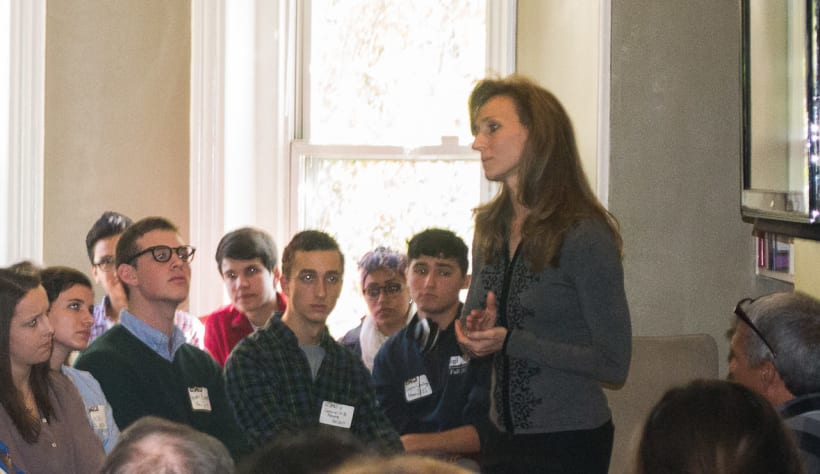 Saturday morning two members of the SEGL pantheon—Carl Wilkens and Laura Lane—joined us for our traditional Saturday morning speaker series. The morning was unforgettable. Wilkens, the only American to stay behind during the 1994 Rwandan genocide and winner of this year's SEGL Golden Mug Award, and Lane, who organized the evacuation of every other American (and many Rwandan Tutsis as well), shared powerful and heartfelt stories and advice in front of a jam-packed room.
How do you keep your faith in the face of evil? What did the crisis reveal about human nature? Are hundreds of Rwandan orphans "more important" than three of your own American children? How can SEGL parents help their children after exposure to such difficult issues? These and other questions made the two hours session fly by.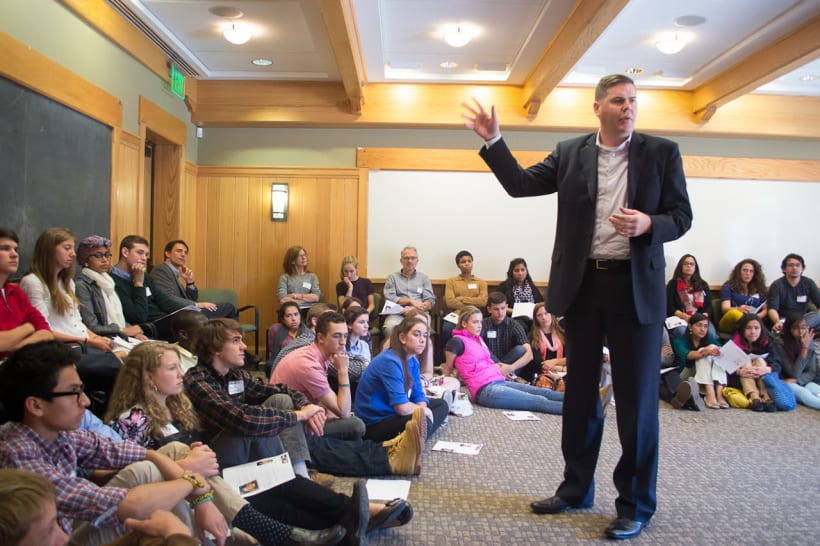 After a lunch of empanadas, we trekked across the street to the Mathematical Association of America's beautiful Carriage House conference center for another tradition: the SEGL Fishbowl Discussion. The topic? Guantanamo Bay detainee Omar Khadr, who was captured at age 15 in Afghanistan after allegedly throwing a grenade that killed an American soldier. You can view the entire discussion prompt here. Our guest? Lt. Col. Jon S. Jackson, a leading Guantanamo Bay attorney. In five groups (pre-Fall 2011, Fall 2011, Spring 2012, parents and community members, and the current Fall 2012 class) we discussed whether Khadr should be transferred to Canada for an eight-year sentence. (Special credit here to Spring 2012, which wrote its policy document on Guantanamo Bay.)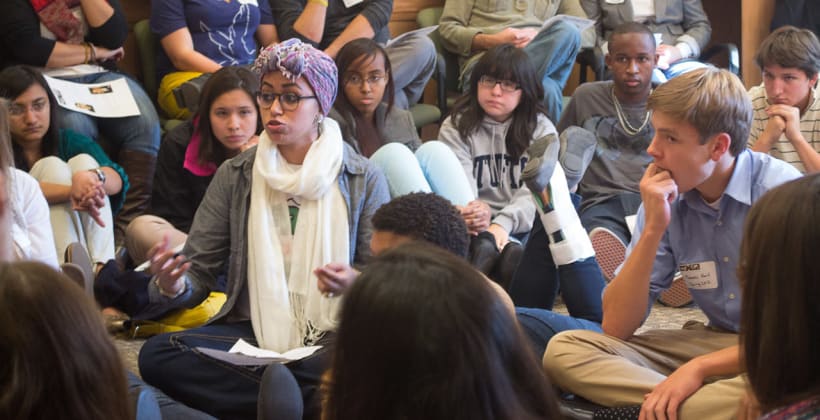 After the groups had expressed their views. Lt. Col. Jackson revealed himself as Khadr's defense attorney, shared that Khadr had indeed been transferred to Canada as of two weeks ago, added a few key reflections, and then presented SEGL Director Noah Bopp with two extraordinary gifts: a medal from the Office of the Chief Defense Council, Guantanamo Bay, and one of 20 original paintings that Khadr had completed as part of an art therapy program at Guantanamo Bay. Graduates and community members peppered Jackson with excited questions after the session was over.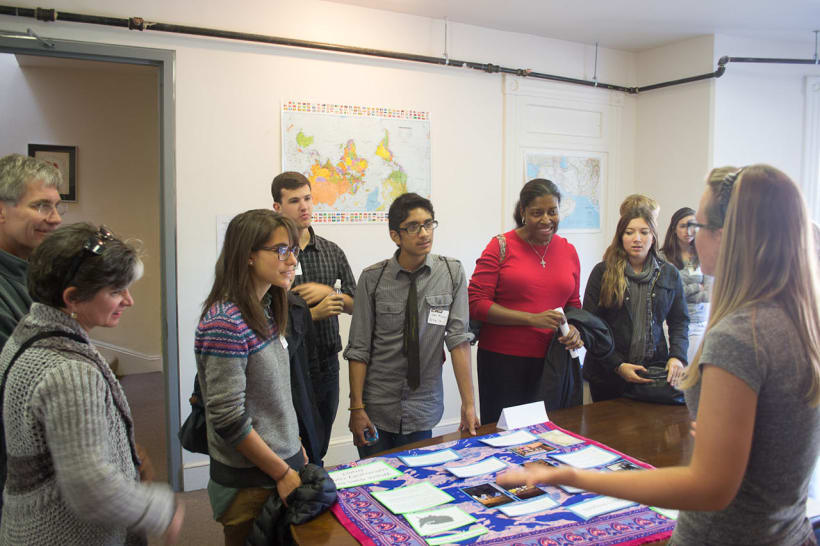 Next up: the annual graduate Social Venture Fair. Like a science program, graduates set up displays around the Academic Building highlighting the achievements of their capstone venture projects.  Jilly, SEGL Fall '11, returned to NYC to begin [P(+)SITIVE GRAFFITI], her urban venture to inject happiness into the days of passersby (see more here); Hebah, SEGL Spring '12, launched an online blog, Hoodistan, to provide a better forum for "fresh and youthful Muslim art, culture, and ideas" (see more here); and Chelsea and Gabe, SEGL Spring '11 and Fall '11 respectively, were inspired by our inaugural international trip to Rwanda this past summer to found Hands of Rwanda, an initiative to provide further education opportunities for deaf orphans in the country (see more here).  For a complete listing of graduate presenters, please click here.
The highlight of the weekend was the evening Gala, held on the 9th floor Rotunda Terrace of 101 Constitution Avenue. The site has panoramic views of the U.S. Capitol, which shone brightly in the crisp autumn moonlight.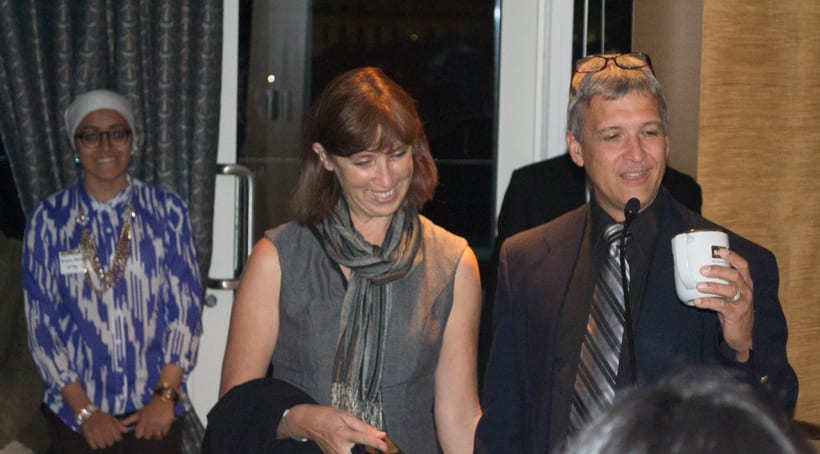 Around 9 PM, the crowd shifted its focus and listened intently as Spring 2012 alum Hebah Khan performed a slam poetry introduction of Carl Wilkens, the weekend's honoree. With his wife Teresa by his side and a glorious view of the United States Capitol behind him, Carl spoke poignantly about the process of healing his relationship with the US government–the people in that very building–in the years following the Rwandan genocide. He shared with our group that after many years of feeling angry and resentful toward the people in that building and America in general, he's come to the realization that they are all people trying, ultimately, to do the right thing. Carl, a longtime supporter of SEGL, emphasized how thrilled he felt to be in a room full of students actively working to have a positive impact on the way that difficult work gets done. He closed by quoting an SEGL student who traveled to Rwanda with him this summer, reminding his audience that it's not what has happened already, but what we do next, that matters most.
Following a powerful Saturday evening program, students and parents gathered on Sunday morning in the largest crowd yet to hear SEGL Founder and Director Noah Bopp's "State of the School" address. Covering such topics as the Gates Foundation challenge grant, the pluses and minuses of single-sex dorms, and priorities for the long-range plan, this group provided Noah and board chair Dudley Lacy with their thoughts and insights about the future of the school.
A special thanks is due to Robbie Ross for making this weekend's Homecoming the best ever. We look forward to seeing everyone next year! And if you'd still like to donate to our Gates Foundation challenge grant, providing scholarships to well-deserving students, please click here.