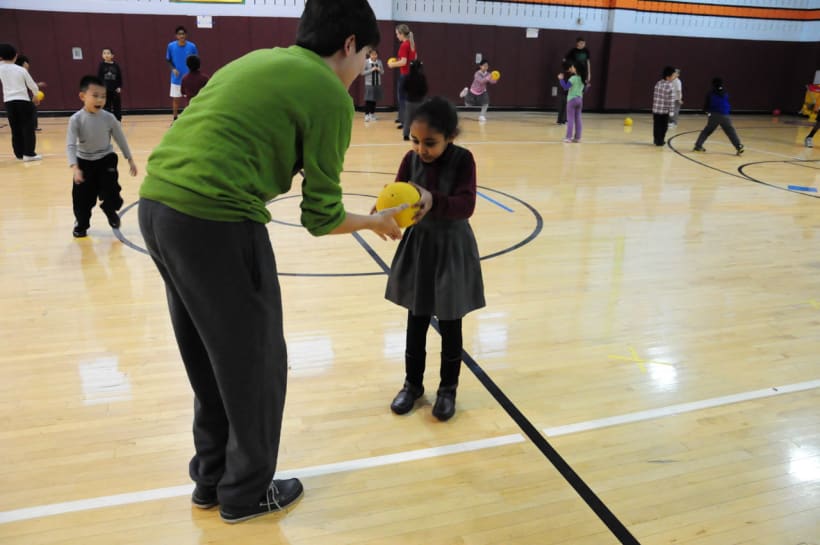 More than 40 1st and 2nd graders pack the Thomson Elementary gym each Wednesday afternoon for "Books and Basketball," SEGL's signature community service program. For the first half of every afternoon we play basketball, and for the second half, we read with the students. Thanks to the generosity of Modell's Sporting Goods, these high-need children are playing with twelve brand-new basketballs that are just the right size. These balls help students improve fine motor skills, build self-esteem and teamwork, and have fun!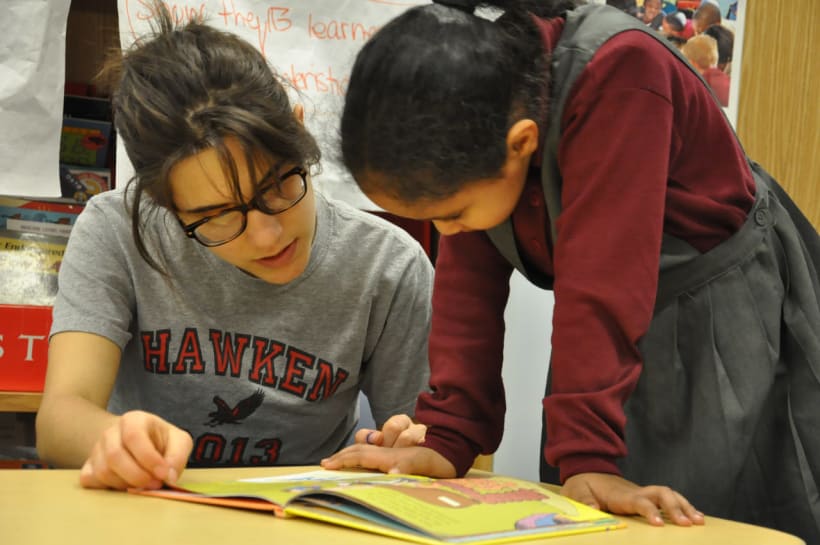 A special bonus to our partnership with Modell's: print out and use the coupon posted on this page during the time period listed and you will get 15% off of your purchase; in addition, Modell's will donate 5% of the purchase cost to SEGL. We will use these funds to help defray additional "Books and Basketball" expenses.
Thanks for your support and thanks to Modell's for our beautiful basketballs!
Special thanks to Sneha C. for our pictures!